A Real-World Crypto Hunting Game: Banano World (Brussels, July 18th)
Jul 5, 2020 • 4 min read
The cryptocurrency BANANO is always good for a surprise, and it's often underestimated since many think it's 'just another meme coin'. Key to its growing success is very easy-to-use next-generation DAG tech paired with crypto education, easy and intuitive wallets and a highly welcoming and engaged community. This time, our community member tenflake is organizing Banano World, a real-world Crypto Hunting Game in Brussels, Belgium. 100000+ BANANO prize pool sponsored by the BANANO team, free to play, everyone can participate! Read more below!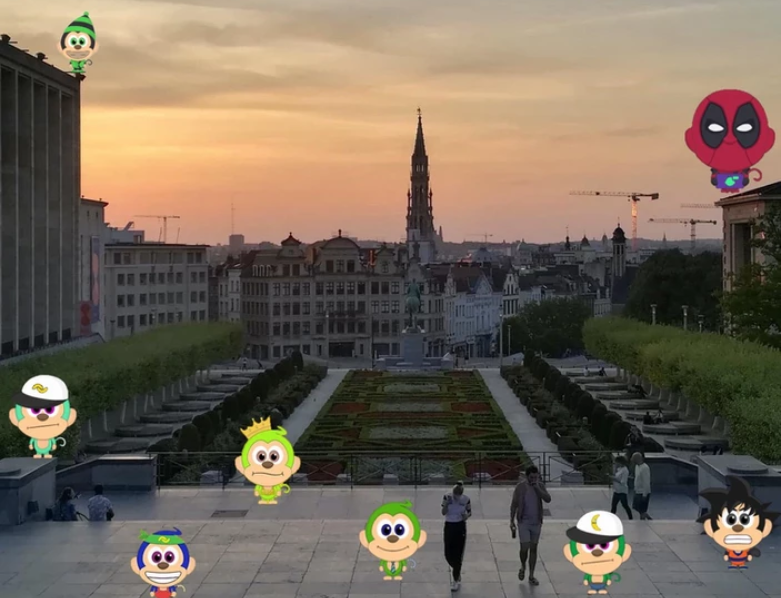 The Crypto Hunting Game 'Banano World'
Last year, in the context of a private event, the first ever real world crypto treasure hunt using BANANO was organised for a select few. The concept was simple: Hide paper wallets around town and get players to go on a hunt to find as many BANANO as possible. Players had to be quick, as only the first one to find a QR-code could load its content onto their personal BANANO wallet with the easy-to-use 'Load From Paper Wallet' feature of Kalium, BANANO's mobile wallet:
Along with looking for codes, as soon as players collected enough BANANO, they could start engaging in (chance-based) mini-games to win (or lose) the other player's $BAN. To make things even more interesting, at the end of the event, the player who managed to get the most BANANO was rewarded with one final grand prize! The reception of the game in this private event was a great success and due to popular demand, we decided to hold a new edition of the game but this time, have the event available to the public!
Banano World Crypto Hunting Game Announcement (100000+ BANANO total prize pool!)
This first-ever public Banano World event will take place on Saturday July 18th in the beautiful city of Brussels (Belgium).
This time, the Total Prize pool is OVER 100000 BANANO! Every participant will get BANANO prizes, but special prizes will go to the Top 3 Players:
1st place: 30k $BAN
2nd place: 25k $BAN
3rd player: 20k $BAN
If you want to meet some awesome people and at the same time win lots of BANANO, then you won't want to miss this! As mentioned, every participate will get a prize!
In case there'll be lots of participation we might even increase the price pool 😉. And if all goes well we'll likely organize more events in other cities! Reply below where you would like it to happen (big cities only, please!).
How to Participate?
There are two options how to register for the event (deadline July 16th):
Send your invitation request to tenflake#4135 on Discord (join the BANANO Discord server, then DM tenflake#4135)
Send a DM to this Facebook page.
If you wish to join please give a very brief introduction about yourself, and let tenflake know how you heard about the project! You will then receive further details and information about where to meet, times, and about the game itself.
There will be tons of fun ways that you can get BAN into your wallet during this event, so be sure to join us for this very exciting event! And bring your friends!
Let's do this! Let's do a Crypto Real-World Event!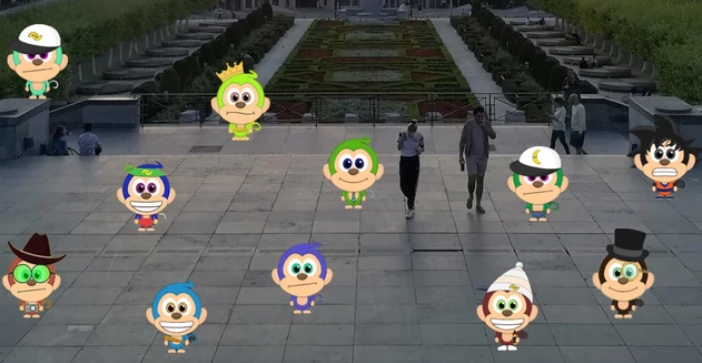 Disclaimer & Credits
Any mention of a specific third party platform, product, service or website in this article does not imply any endorsement of this third party by the BANANO team. All information is provided to the author's best knowledge at the time of writing, will likely not be updated and thus might be outdated when this article is read in the future. This article was written by tenflake (Thanks a lot for organising this event!) with minor editing by bantano. Artwork created by tenflake.
What the Fork is BANANO?
For those of you who don't know BANANO yet, it's obviously perfect to just read our brand-new animated, meme-rich and interactive Yellowpaper!
BANANO is a cryptocurrency (forked from NANO in April 2018) powered by DAG technology — here to distrupt the meme economy. Yes, BANANO has memes! And also feeless and near-instant transactions, a highly active community, and active technical development! The BANANO community doesn't take themselves too seriously, but we're here for the long run and we enjoy what we do. A concise explanation can also be found here at Bitcointalk, or on our official website, and you'll find help getting started at banano.how.
See current BANANO price and market data at Coingecko. All current trading pairs and exchanges here.
On top of this, BANANO is super easy to use and puts an emphasis on free and fair distribution and crypto education. Just try our slick mobile wallet called Kalium and get your first free $BANANO from one of our faucets within minutes!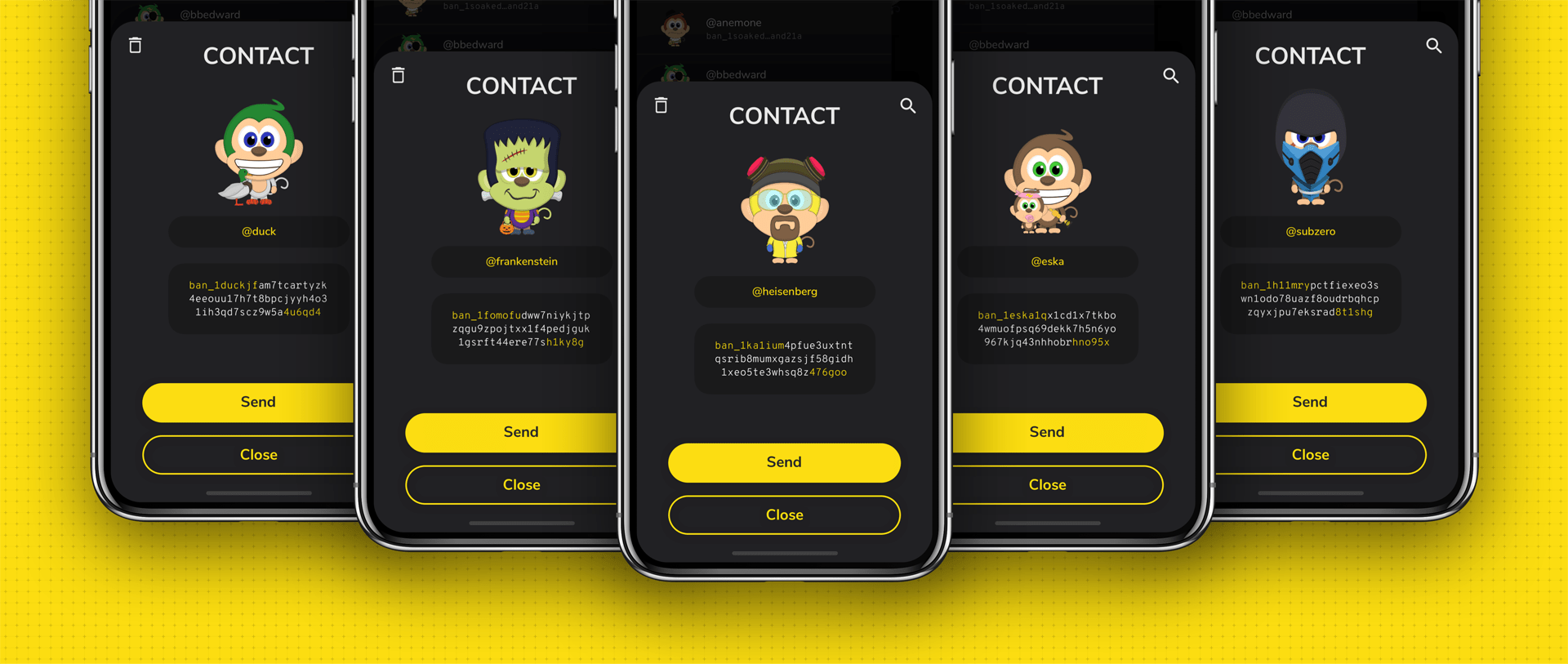 Join the Banano Republic!
BANANO ($BAN) is a fee-less, instant, rich in potassium cryptocurrency powered by DAG technology disrupting the meme economy.
Official Website: banano.cc
Yellowpaper: https://banano.cc/yellowpaper/
Help getting started: banano.how
Join our social channels for updates & giveaways:
Discord | Reddit |Telegram
Medium | Steemit | Publish0x | Uptrennd
Twitter | Instagram | Facebook
Youtube | Github | BitcoinTalk
Overviews:
BANANO News | BANANO links | BANANO events
---