BANANO Airdrop to all Publish0x Users Completed!
Feb 24, 2020 • 2 min read
We recently announced an airdrop to all Publish0x users to celebrate the BANANO blog reaching 1000 followers. The BANANO airdrop to all Publish0x users (source: original post | reminder) has now been sent out! Almost 1000 users successfully claimed their share!
The airdrop of 119 BAN per user was just sent from this BANANO address, check your wallets! ban_3pbxa6a4y1xbk4k85tpfd3d8sjibqqe6ckhoq5q4q5cac7k463793kttuyz9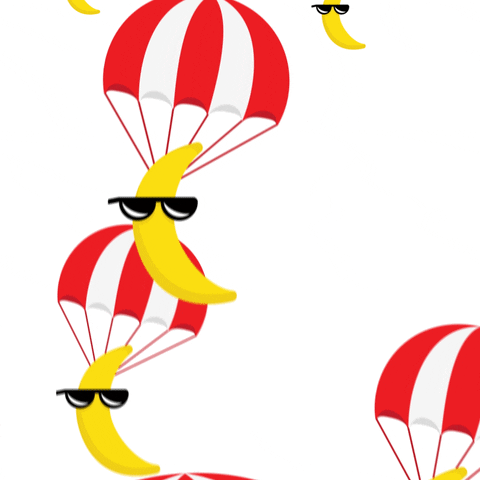 Airdrop Details for Transparency
All users submitting their BANANO address as comment to one of the Publish0x announcements (original post | reminder) were evaluated. Many users posted their address several times due to performance issues in the Publish0x comment system, which was no problem. Few users however posted different addresses which we classified as a cheating attempt, those users were disqualified from this airdrop. One user posted their NANO address, we sent the airdrop to the corresponding BAN address since this is accessible with the same private key.
Finally, we had 924 valid submissions we sent the airdrop to. Considering a 100k BAN prize pool this would have been 110 BAN per user, we have upped this amount to 119 BAN per user and thereby airdropped around 109k BAN total.
We would like to add that the BANANO team is thankful for finding a great blogging home at Publish0x ❤. Publish0x as a crypto-agnostic platform rewarding both writers and readers with free cryptocurrency is doing a great job creating not only a valuable platform but a community as well. Keep it up guys!
Also, we meanwhile are at 1574 followers at Publish0x — leave us a comment if you think we should do another airdrop once we hit 2000! ;)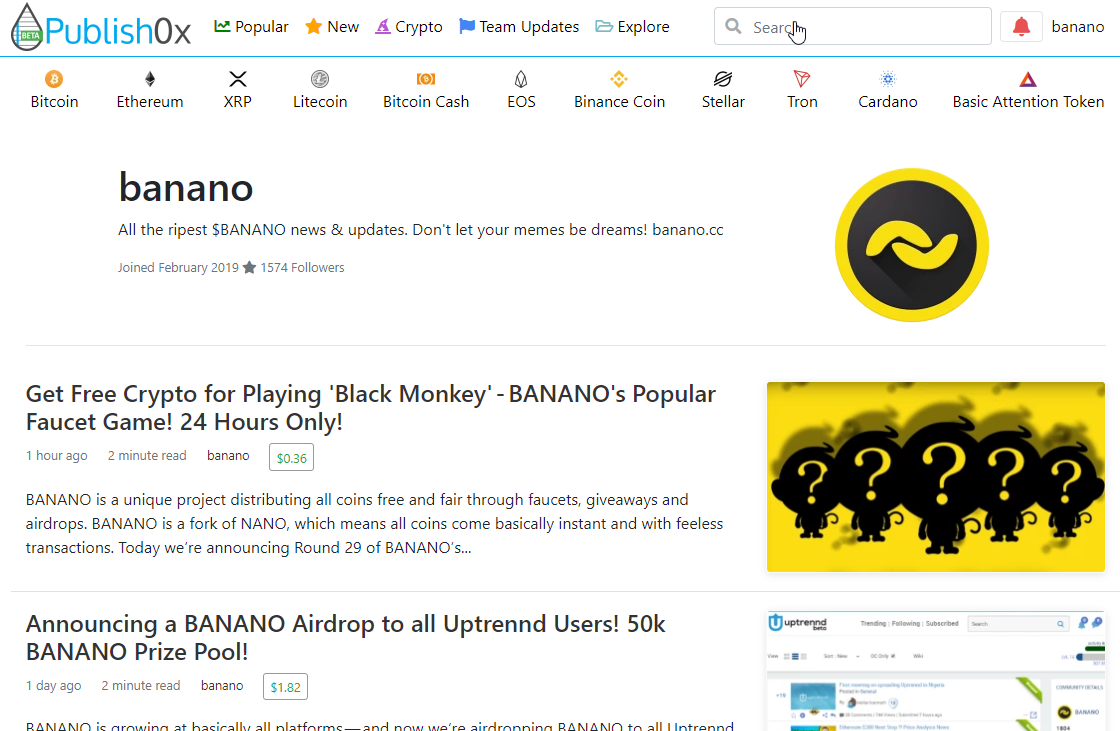 Join the Banano Republic!
BANANO ($BAN) is a fee-less, instant, rich in potassium cryptocurrency powered by DAG technology disrupting the meme economy.
Official Website: banano.cc
Yellowpaper: https://banano.cc/yellowpaper/
Help getting started: banano.how
Join our social channels for updates & giveaways:
Discord | Reddit |Telegram
Medium | Steemit | Publish0x
Twitter | Instagram | Facebook
Youtube | Github | BitcoinTalk
Overviews:
BANANO News | BANANO links | BANANO events
---