BANANO Ecosystem Spotlight #1: The BANANO Discord Chat Server
Jun 6, 2020 • 5 min read
BANANO is a next-generation cryptocurrency with ultrafast and feeless transactions. BANANO has ongoing free and fair distribution in line with gamification and crypto education since 2018, is used heavily within the BANANO ecosystem, traded on several exchanges, and using BANANO is intuitive and easy.
To provide orientation and guidance within the rapidly growing BANANO ecosystem for all the newly joining BANANO community members in particular, here's the BANANO Ecosystem Spotlight series: Regular articles, each focusing briefly on one specific aspect of the BANANO ecosphere or community, such as a social media platform or third party product we use, an official BANANO wallet or faucet, a community project, a third party platform, a community member, … whatever is relevant or of interest. If you want to read about something in particular, leave a suggestion in the comments!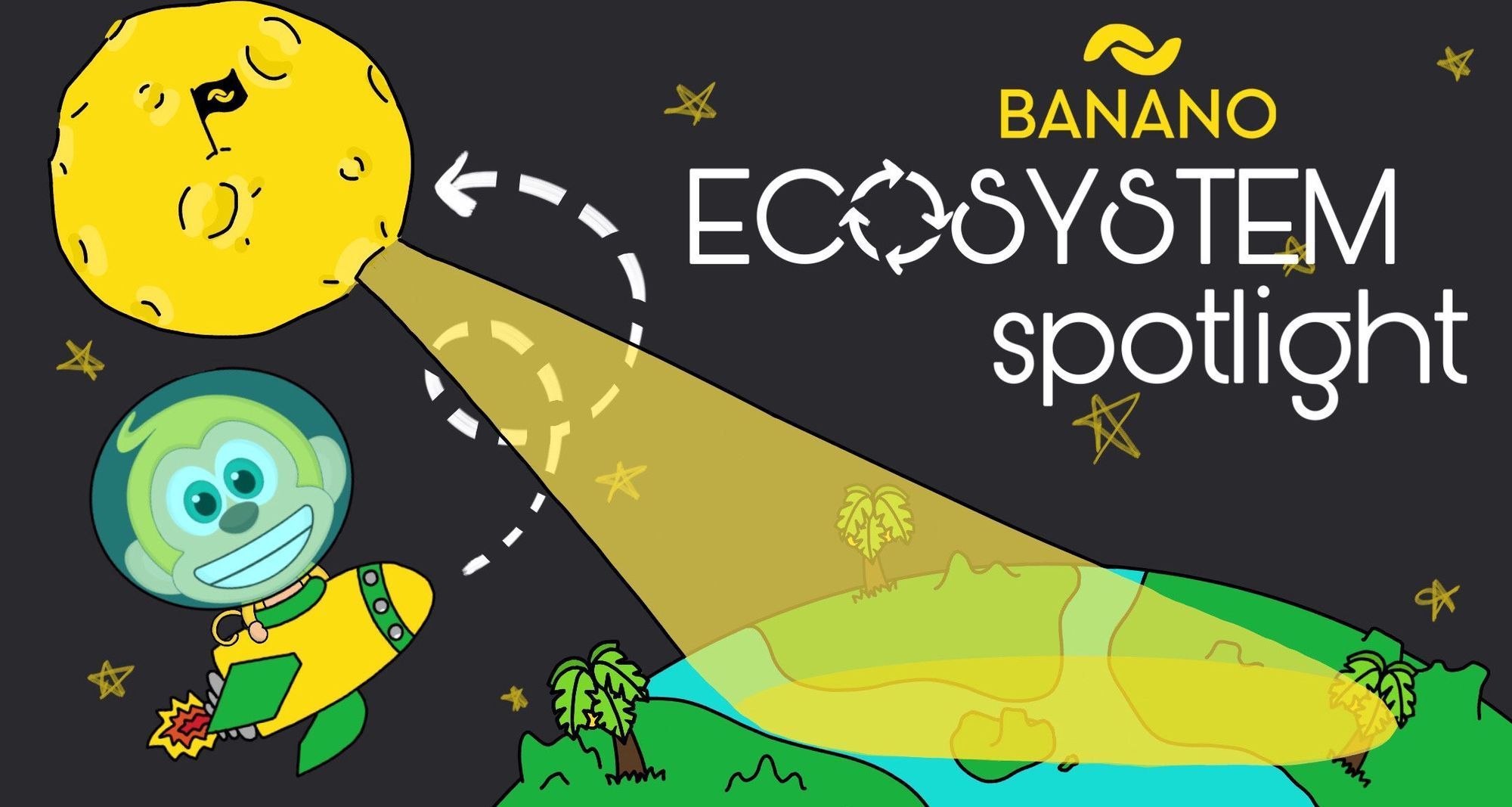 BANANO Ecosystem Spotlight: The BANANO Discord Chat Server
Discord is a chat app that's free to use, everyone can create their own server with their own rules. The BANANO Discord Chat server is the main communication hub and center of the BANANO community, and it could be seen as the BANANO headquarters. This is the place to find all team members and devs (and talk to them of course), to get tech support and ask tech questions (channel #frankensteins-lab), and it's the place where BANANO community members and supporters discuss intensively about the project, share links, and also where people post memes or share links.
Also, it's a place where BANANO is used a lot. There are BANANO rains and giveaways happening quite often, all made possible by the excellent BANANO and NANO tipbot created by bbedward called Graham. People are tipping each other for tech help, memes and other things literally all the time.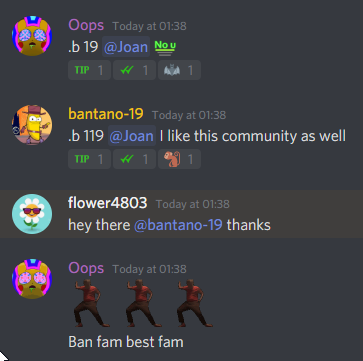 If you are interested in being a part of the BANANO community, you should join and try this out. Even if you prefer other BANANO chats on other platforms such as Telegram, Uptrennd, Twitter, Reddit, Facebook or Publish0x for discussion or to stay up to date, you definitely won't get the full experience of the BANANO community if you don't know the BANANO Discord Server at all. There, you often get early access to announcements, and many events (including voice events such as Karaoke contests or other games) require joining our Discord server.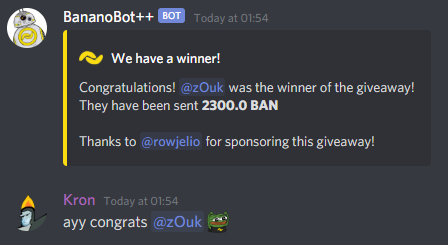 Of note, if you want to receive rain and participate in giveaways and events, it's often required to be a BANANO citizen. But what does that mean?
How to become a BANANO Citizen
Don't know what BANANO Citizenship means? Don't have the Citizen role? Don't worry! Follow these 3 steps and you'll get it easily:
1. Join our Discord at BANANO Discord Server
2. Enter the #the-jungle (chat channel) of your preferred language
3. Introduce yourself and participate in the chats. Have a little patience and fun in the chat and learn more about BANANO, and a moderator will grant you citizenship after some time. If you joined for more than 1–2 weeks and think you participated regularly but didn't get the role yet, ask a moderator to check.
Why we need the BANANO Citizen role to keep things fair
BANANO and its community thrive off of free distribution, and we want to make sure that everybody is getting their fair share, and avoid that only bot or alt/fake accounts exploit our distribution (yes, people have tried that, and some still do). The "Citizen" role helps us accomplish this by weeding out "alt" accounts and ensuring everybody has a fair chance at taking home some $BAN!
If you need help getting started (especially to set up the BANANO and Nano tipbots) check out this Discord how-to/getting started guide.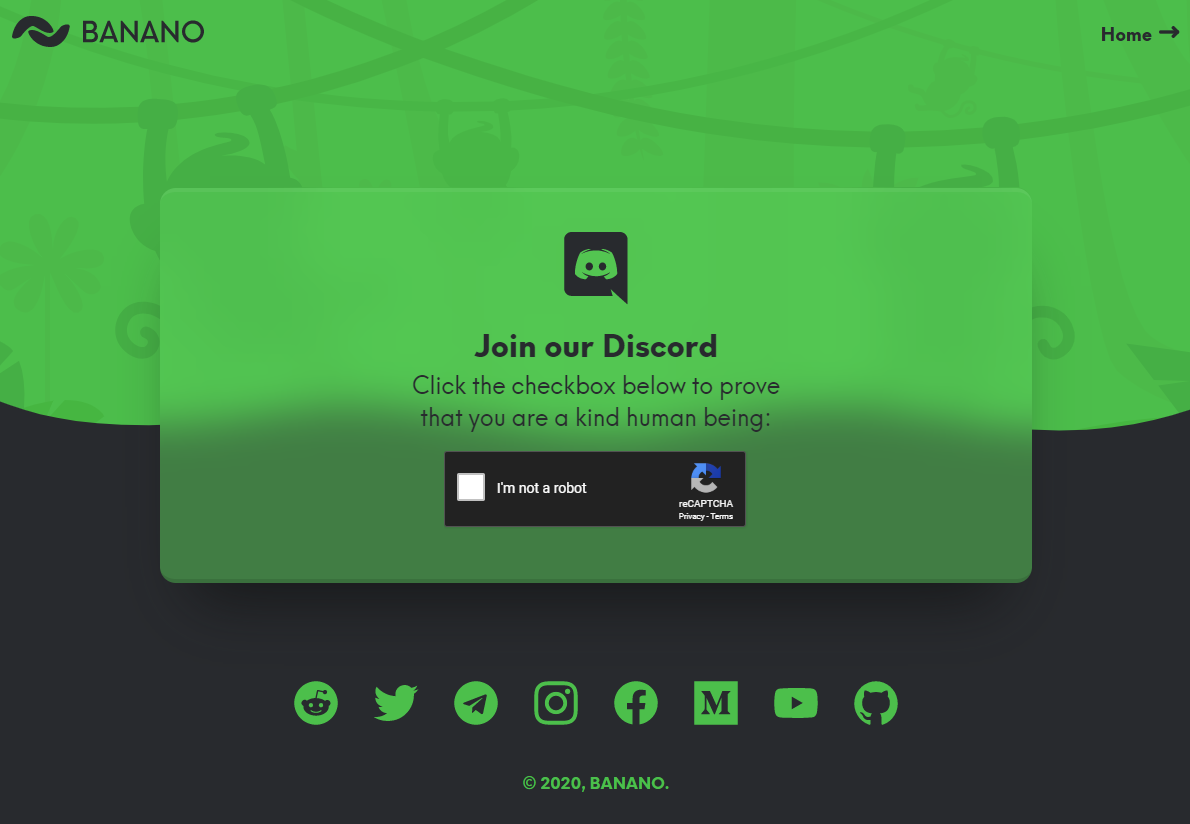 Related links
BANANO Discord Getting Started Guide
Graham (NANO/BANANO Discord Tipbot) at Github
The Daily Peel: [Break it Down] The Citizen Role
Disclaimer & Credits
This BANANO Ecosystem Spotlight article summarizes basic and most relevant information about one specific topic according to the author's knowledge in a concise way. Any mention of a specific third party platform, product, service or website does not imply endorsement by the BANANO team. All information is provided to the author's best knowledge at the time of writing, will likely not be updated and thus might be outdated when this article is read in the future. This BANANO Ecosystem Spotlight article was written by bantano. Artwork created by SoggyApplePie.
What the Fork is BANANO?
For those of you who don't know BANANO yet, it's obviously perfect to just read our animated, meme-rich and interactive Yellowpaper!
BANANO is a cryptocurrency (forked from NANO in April 2018) powered by DAG technology — here to distrupt the meme economy. Yes, BANANO has memes! And also feeless and near-instant transactions, a highly active community, and active technical development! The BANANO community doesn't take themselves too seriously, but we're here for the long run and we enjoy what we do. A concise explanation can also be found here at Bitcointalk, or on our official website, and you'll find help getting started at banano.how.
See current BANANO price and market data at Coingecko or Coinmarketcap. All current trading pairs and exchanges here.
On top of this, BANANO is super easy to use and puts an emphasis on free and fair distribution, gamification and crypto education. Just try our slick mobile wallet called Kalium and get your first free $BANANO from one of our faucets within minutes!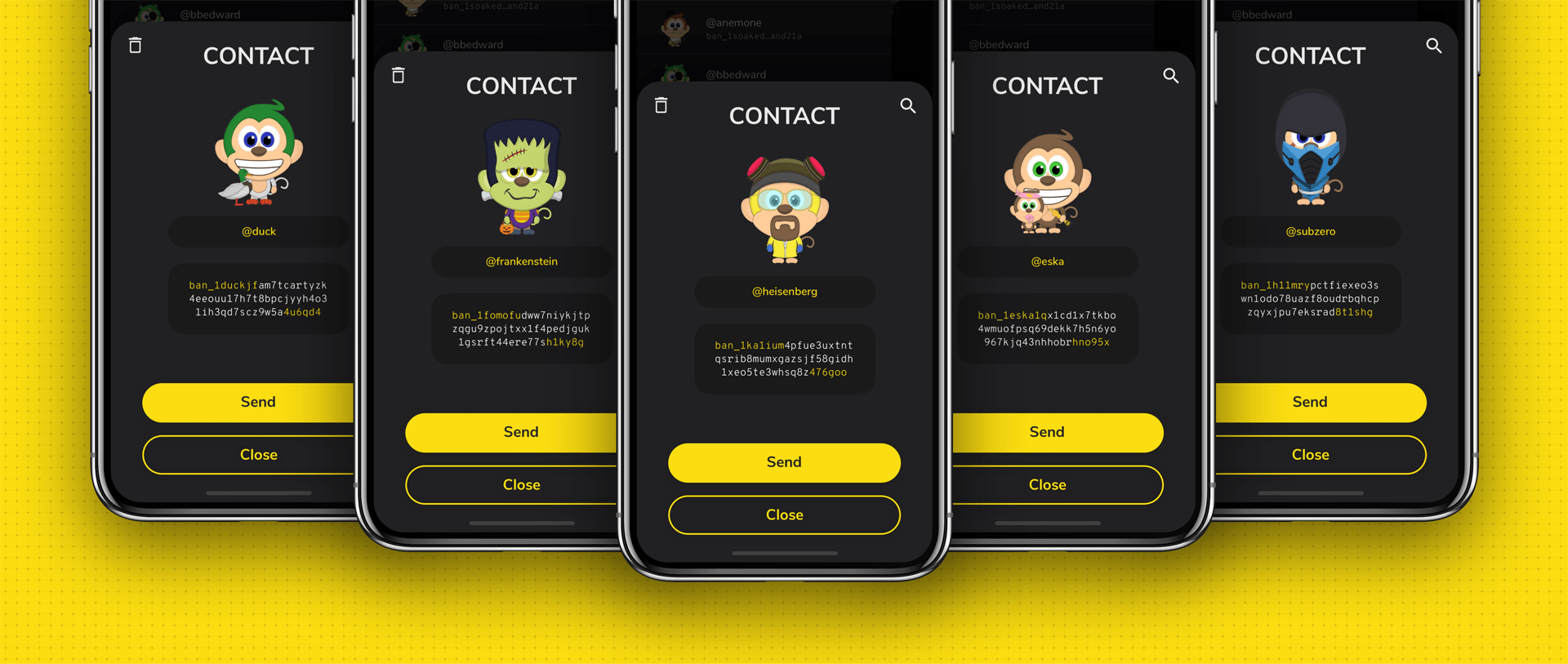 Join the Banano Republic!
BANANO ($BAN) is a fee-less, instant, rich in potassium cryptocurrency powered by DAG technology disrupting the meme economy.
Official Website: banano.cc
Yellowpaper: https://banano.cc/yellowpaper/
Help getting started: banano.how
Join our social channels for updates & giveaways:
Discord | Reddit |Telegram
Medium | Steemit | Publish0x | Uptrennd
Twitter | Instagram | Facebook
Youtube | Github | BitcoinTalk
Overviews:
BANANO News | BANANO links | BANANO events
---