BANANO Pet Carnivals Event Results
Mar 27, 2021 • 3 min read
Backed by next generation DAG tech and potassium, BANANO is a cryptocurrency getting into your wallet fast, feelessly, and with loads of fun. BANANO is distributed for free to everyone. Its easy-to-use technology onboards normies and crypto-noobs without the usual hassle by combining a fun attitude with gamification, and then educate them to handle crypto in general in a responsible way…
… and one of those various ways is fun, community-organized events. Recently we announced the BANANO Pet Carnivals Event — which had great submissions and lots of participants! It's been an event in which members of our community got creative together with their pets and surprised us with some great and often funny designs. Check them out below!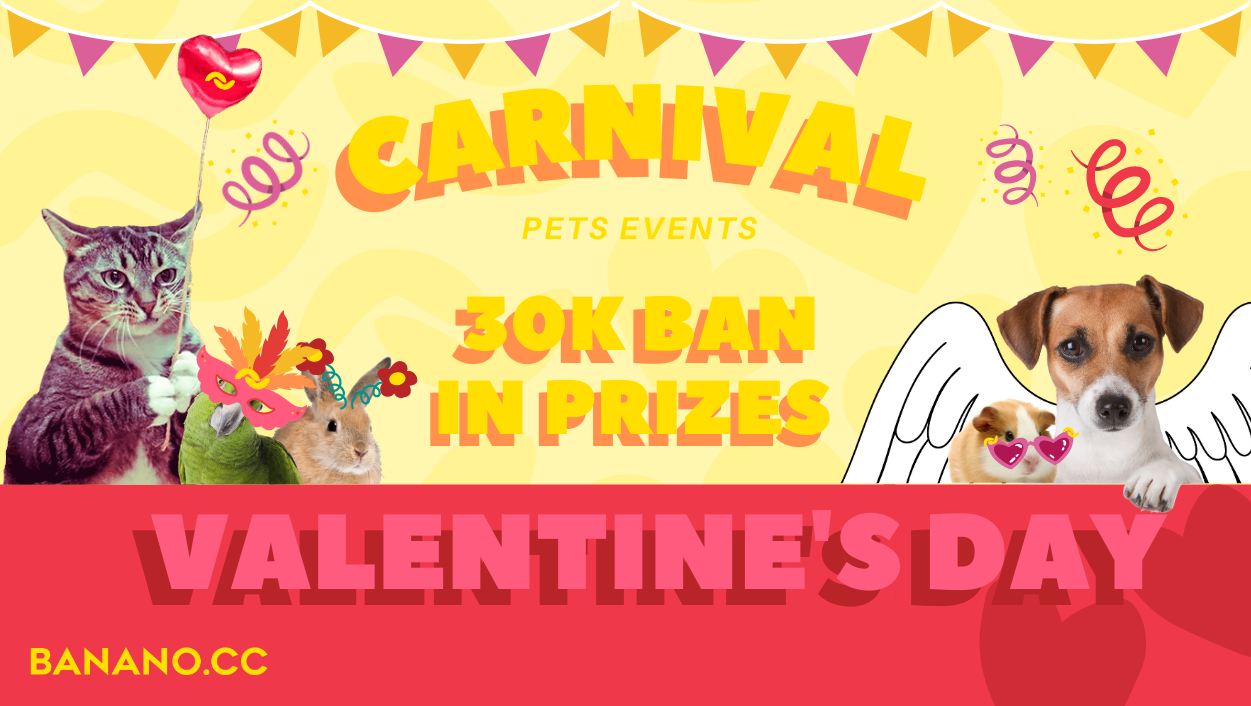 BANANO through its activities brings us super fun events! Such as Pets Events where the protagonists were the darlings of our homes, our pets! Those little beings that we love as one of the family, to whom we always provide welfare and we know how important it is to take care of them, to keep them healthy and happy. Now, in the second edition of this furry (and sometimes feathery) contest, we had Carnival and Valentine's Day as themes! Kittens, puppies, budgies, parakeets, turtles and even goats made their grand debut. It was a total tenderness parade!
PS: No animals were mistreated (maybe some humans were, but the animals weren't).
From the most tender and little, …
the most original (and maybe even a bit weird), …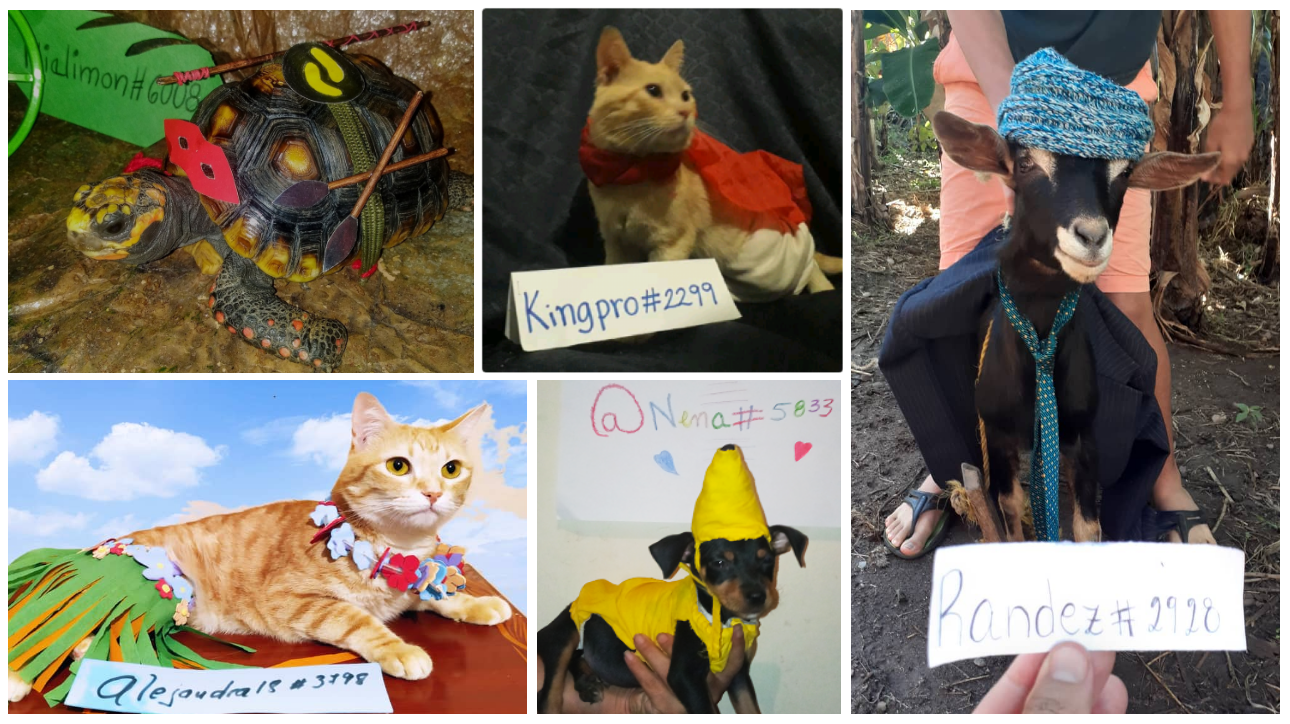 going through the most creative!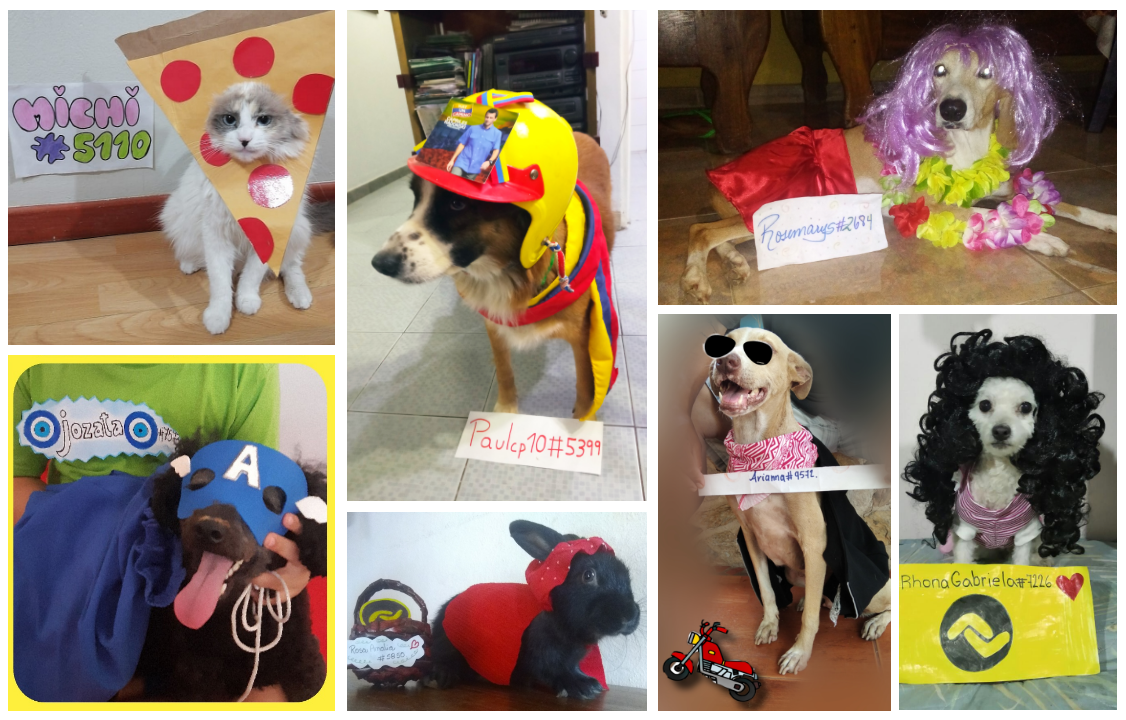 And finally to the fantastic winners! Without a doubt, they all did a great job. We really enjoyed watching them put their creativity into practice with excellent results:
3rd place I have come to preach borreguismo!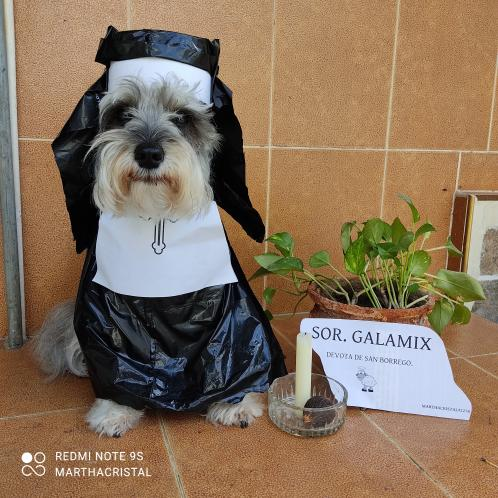 2nd place For the power of Sailor Cuy!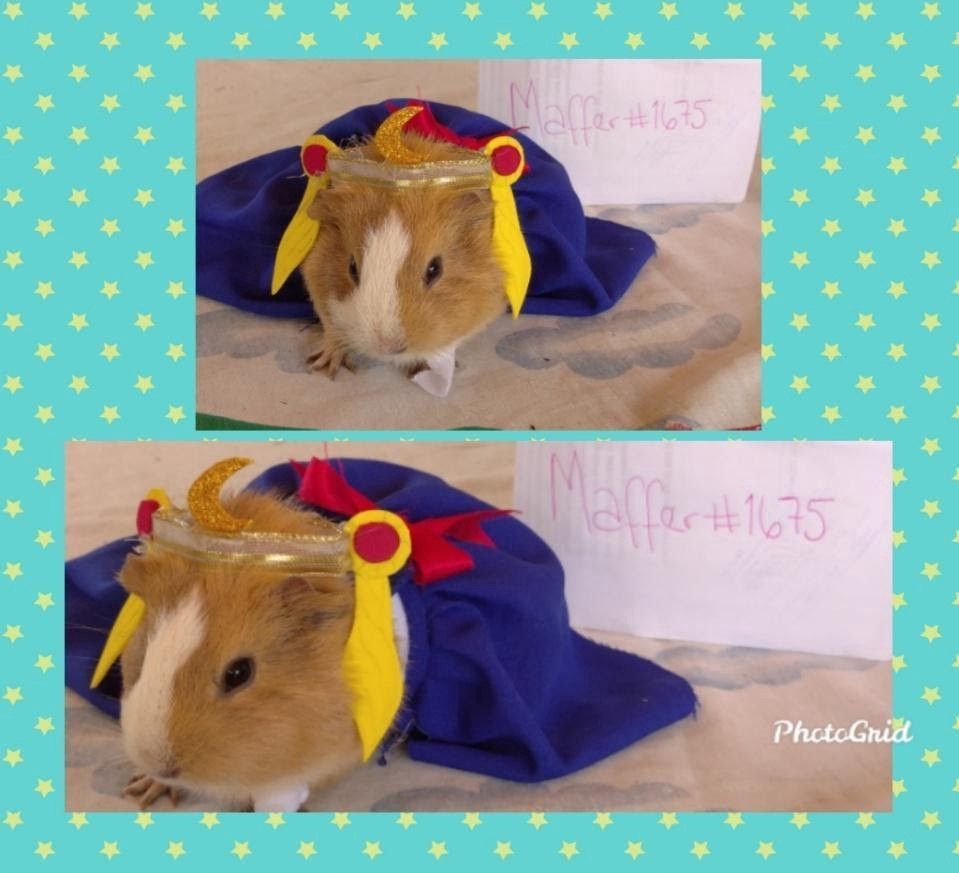 1st place Strong harmony and deep love are necessary to overcome evil!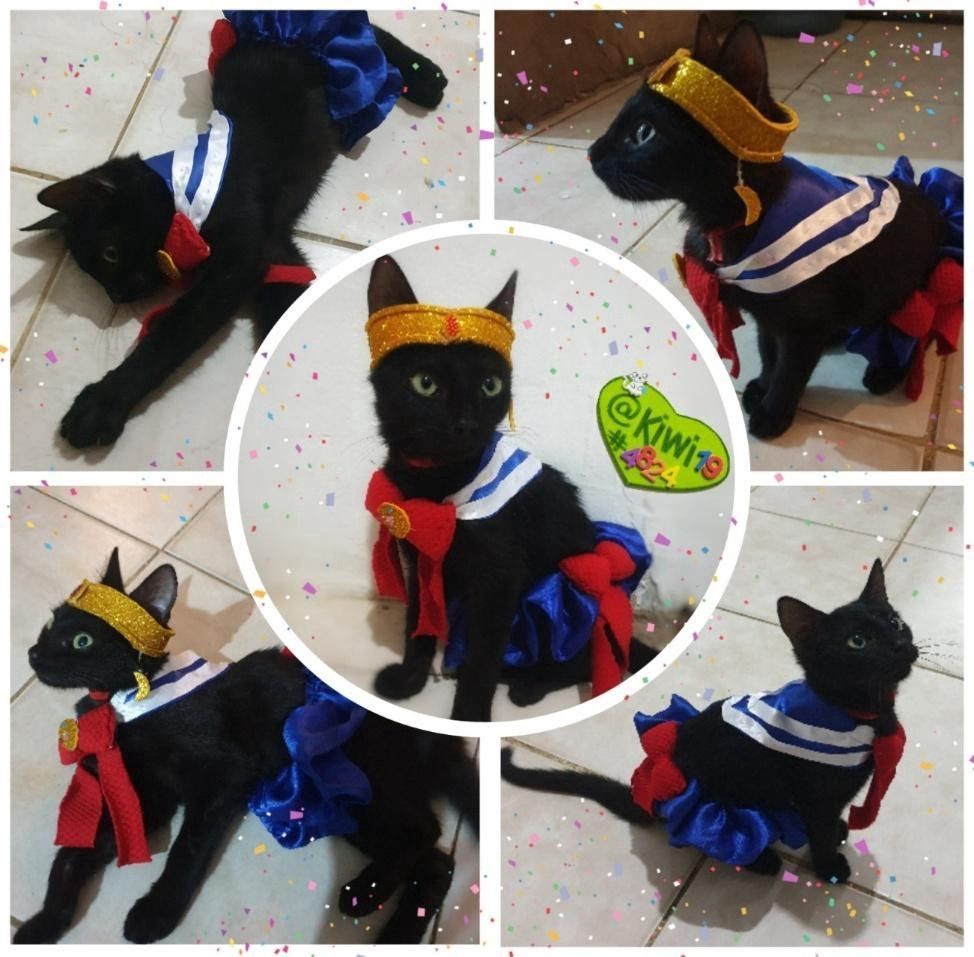 And to close this gala of little paws, we have here the special awards for:
Best Carnival Pet! I'm Prince Saiyajin Vegueta, insects!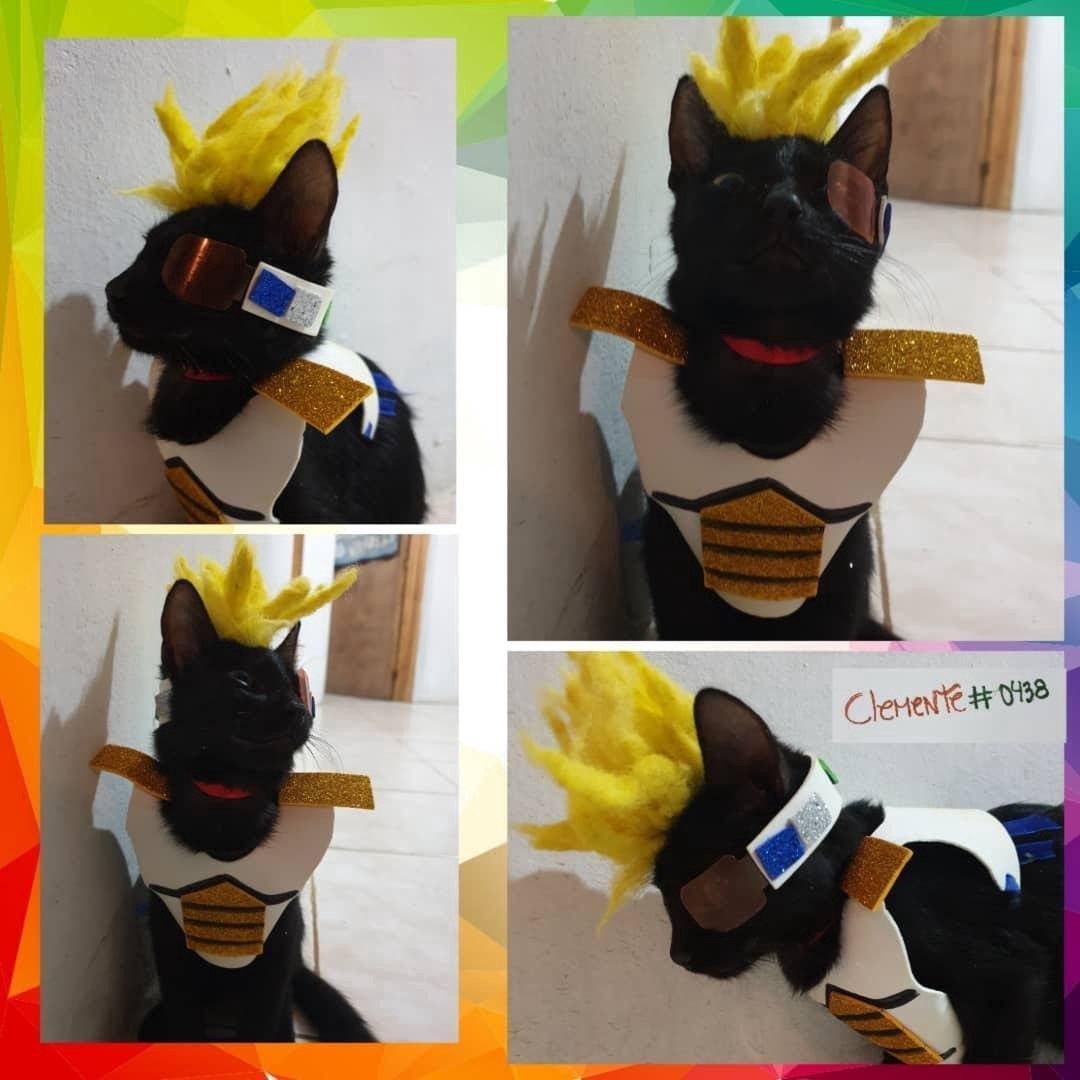 Best Valentine's Day Pet! Doggy love even oldies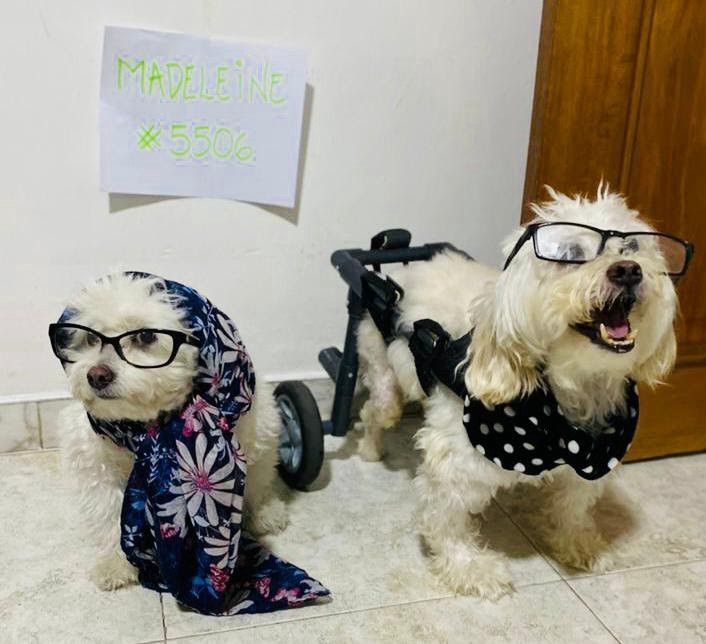 Special thanks to the fantastic jury Ingalamix#8074 Dng_mle#3839 Phantoad#4762 WhiteFlag#7553 solecitouwu#1085 for their excellent work!
Thank you very much to everyone who participated in the most furriest and cutest event! The prizes have already been awarded and you can check them out at the BANANO discord server by clicking here!
What the Fork is BANANO?
For those of you who don't know BANANO yet, it's obviously perfect to just read our animated, meme-rich and interactive Yellowpaper! BANANO is a cryptocurrency (forked from NANO in April 2018) powered by DAG technology — here to distrupt the meme economy. Yes, BANANO has memes! And also feeless and near-instant transactions, a highly active community, and active technical development! The BANANO community doesn't take themselves too seriously, but we're here for the long run and we enjoy what we do. On top of this, BANANO is super easy to use and puts an emphasis on free and fair distribution, gamification and crypto education.
See current BANANO price and market data at Coingecko or Coinmarketcap. All current trading pairs and exchanges here.
Join the Banano Republic!
BANANO ($BAN) is a fee-less, instant, rich in potassium cryptocurrency powered by DAG technology disrupting the meme economy.
Official Website: banano.cc
Yellowpaper: banano.cc/yellowpaper
Help getting started: banano.how
Community News: The Daily Peel
Join our social channels for updates & giveaways:
Discord | Twitter | Telegram | Reddit | Youtube
Publish0x | Uptrennd | LBRY | Medium | Hive
Github | BitcoinTalk | Instagram | Facebook | TikTok
Overviews:
BANANO News | BANANO links
---