Banano social media channel recap March 2019
Mar 1, 2019 • 4 min read
Now it's already March, and here's our monthly recap summarizing how our social media channels are developing! And a lot has happened this month!
You all might have seen that Kalium — BANANO's slick mobile wallet, is now available for both Android and iOS. This means that the built-in "Load from Paperwallet" feature enables everyone to claim BANANO from digital Giftcards or real Paperwallets everywhere, anytime, just from a QR code! Here's a brief video showing how easy that works:
Of course, we'll use this feature to airdrop BANANO more widely in the very near future in different kinds of giveaways, both in the real world and in digital form in all our social media channels. Apart from faucet games, this is part of BANANO's ongoing free and fair distribution program, and it will make it much easier for everyone to get started with using BANANO. Make sure to follow all BANANO channels closely to not miss out on those ;)
Everyone in the BANANO community is important!
Many people coming in contact with BANANO for the first time will have different favorite social media types, and that's why it is important and to have active communities in all main social media platforms. This is not only helpful for everyone to keep up to date with announcements and join giveaways, but also to make visible what BANANO is and attract and welcome potential new community members. And, most importantly, help especially the new members to get started ❤
Getting started with using crypto in general is not that easy, but the BANANO community always strives to make getting started for everyone as easy as possible! And all current community members can help with this!
Social media status update
Despite the still predominant bear market sentiment, the BANANO communities are organically growing at a really good speed. Of note, some accounts/channels have just started few weeks ago, and some more once have just started days ago. Here's a short overview about our current main channels with follower counts as of March 1st, 2019 compared to counts from February and January 2019 (as far as available):
Medium: 212 (Feb: 44; Jan: 25)
Discord: 17936 (Feb: 17488; Jan: 16326)
Reddit: 1510 (Feb: 1394; Jan: 1248)
Twitter: 2520 (Feb: 2482; Jan: 2275)
Instagram: 726 (Feb: 689; Jan: 600)
Facebook: 858 (Feb: 783; Jan: 559)
Telegram (group): 1112 (Feb: 840; Jan: 742)
Telegram (news channel): 123 (Feb: 27)
Youtube: 165 (Feb: 156; Jan: 153)
Steemit: 12 (Feb: 7)
Focus: Banano on Telegram
The BANANO Discord server is definitely the center and heart of the community, however many people also prefer using other channels. Just be aware: There are lots of giveaways, contests and games going on at the BANANO Discord quite frequently, sometimes also coupled with BANANO rain. Tipbots are currently active at Reddit and Discord, and since a few days also in all our Telegram groups!
The only thing you need to do to get tipped BANANO in those channels is actually being there, being nice, and ideally helping others ❤. If you then go for creating memes or contribute otherwise you'll see you'll get even much more BANANO.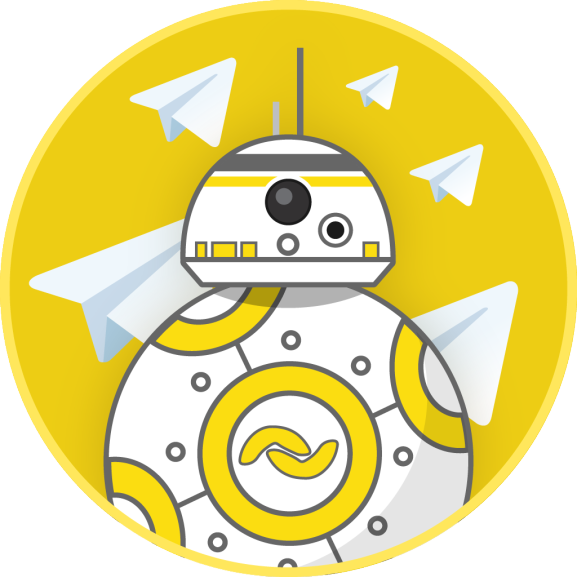 You'll find a Telegram Tipbot How-To and all group links always here: http://telegram.banano.how
We also have extended our official Telegram Groups to cover more languages, making it easier for everyone to get started with BANANO! Here are current follower counts of all official BANANO Telegram Groups for March 1st, 2019 (keep in mind some are just few days old):
Spanish: 1103 (Feb: 1056)
Portuguese: 28 (new)
Vietnamese: 25 (new)
Indonesian: 83 | (Feb: 24)
Russian: 66 (new)
Italian: 12 (Feb: 5)
French: 8 (new)
German: 16 (new)
Polish: 5 (new)
Japanese: 4 (new)
Chinese: 20 (new)
Korean: 20 (new)
Spanish Banano Exchange Group: 922 (Feb: 928)
Make sure you join suitable groups, help others, and spread the word about BANANO! All this is just the beginning ❤
Any group missing? Interesting in helping out as moderator? Send a message to @bantano#1919 at our Discord or comment below!
New: BANANO on Facebook
We already had active official English and Spanish BANANO Facebooks groups since a few weeks, but now we're expanding here as well with more local groups, aiming to make sure everyone can be helped getting started. Giveaways coming more and more there as well, no worries ;)
Overview: BANANO Facebook groups:
English: 308 (Feb: 263)
Spanish: 396 (Feb: 230)
Portuguese: 34 (new)
Vietnamese: 15 (new)
Indonesian: 20 (new)
German: 8 (new)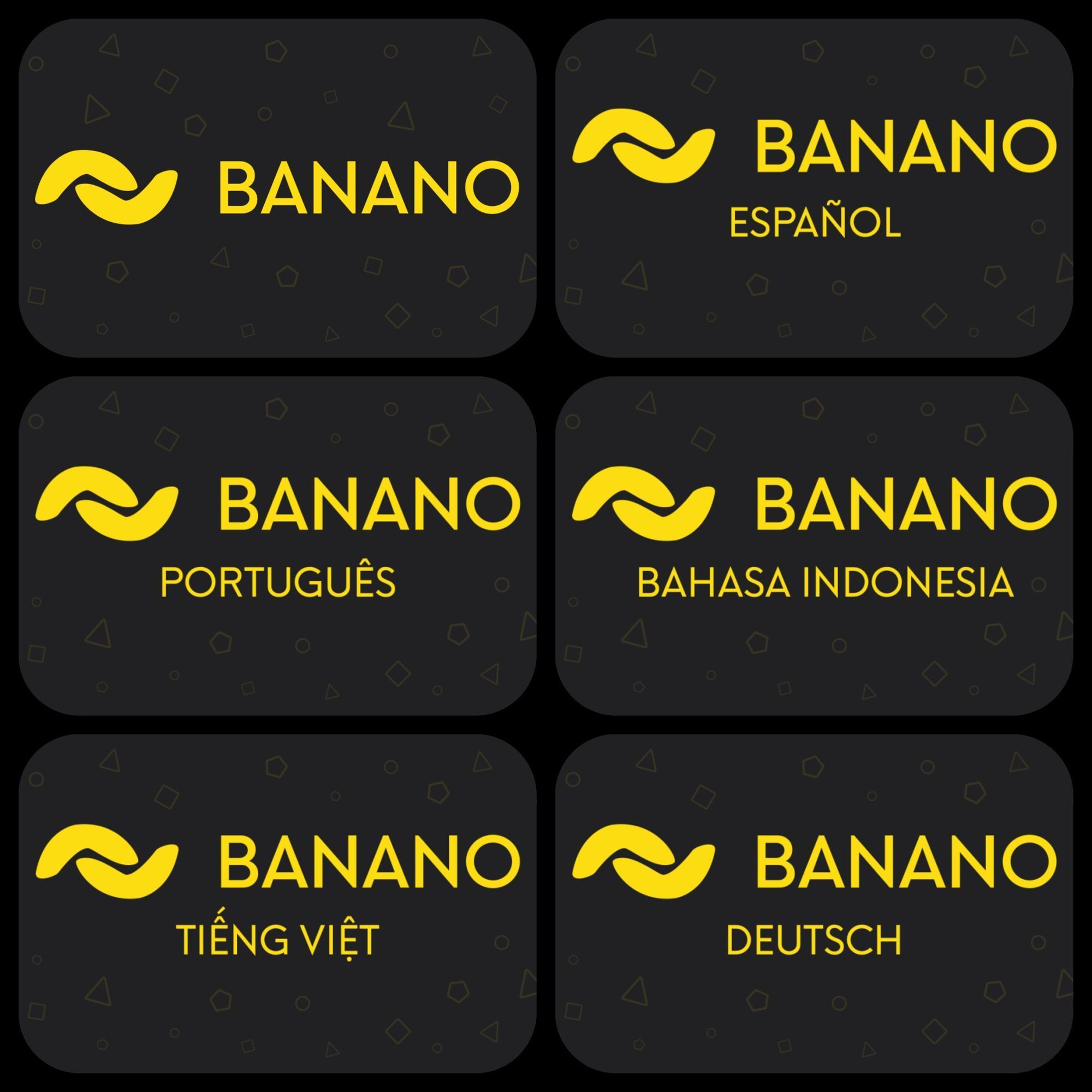 How can YOU help?
BANANO is merely what its community makes out of it ❤
Make sure you join our channels and suitable groups, help others, and spread the word about BANANO!
Any group/language missing? Interested in helping out as moderator at Telegram or Facebook? Send a message to @bantano#1919 at our Discord or comment below! Same for all questions or suggestions.
At this occasion also a yuge hug and thank you to all our moderators at all the $BANANO social media channels for doing a really really awesome job ❤
Previous BANANO social media channel recaps:
Join the Banano republic!
$BANANO is a fee-less, instant, rich in potassium cryptocurrency powered by DAG technology disrupting the meme economy.
Official Website: banano.cc
Help getting started: banano.how
Join our social channels for updates & giveaways:
Discord | Reddit
Medium | Steemit | Publish0x
Twitter | Instagram|Facebook
Telegram Channel | Groups
Youtube | Github
Overviews:
Banano News | Banano links |Banano events
---