BANANO Succeeds in 2 Community Votes! +Reminder: Claim Your Uptrennd Airdrop!
Mar 1, 2020 • 3 min read
BANANO is a unique project distributing all coins free and fair through faucets, giveaways and airdrops paired with crypto education and gamification. BANANO also has one of the most active and supportive communities. Now, BANANO succeeded in 2 more community votes just in the last week:
BANANO wins Atomars Exchange Voting Competition!
Last week, BANANO won the project voting competition at Atomars Exchange and will be listed there for free (Source). Thanks to everyone for the support! ❤
You can find a list of all current BANANO exchanges and trading pairs here.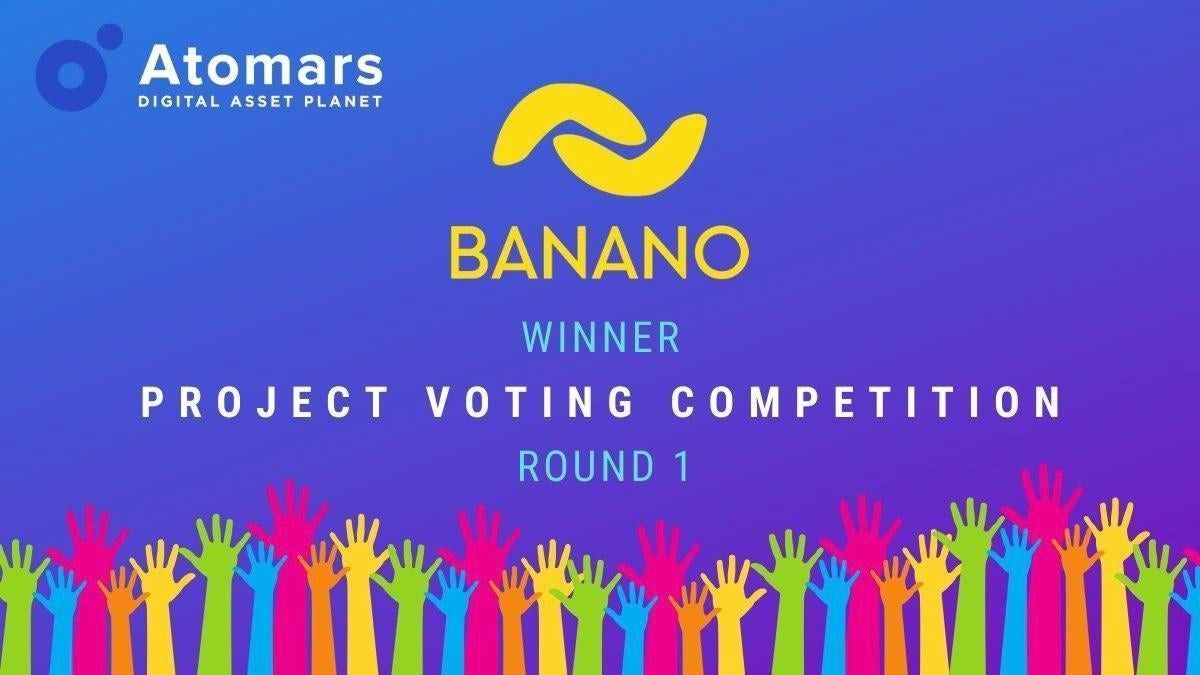 BANANO succeeds at Uptrennd Vote and Wins Free Marketing Package!
Also last week, BANANO succeeded at the Uptrennd Community Vote, entered the finals and ultimately won a massive free advertising package. The vote ended earlier than planned to technical issues and manipulation attempts (source). In case you missed the happenings please catch up with this statement from BANANO. During the Vote, BANANO already gained lots of positive attention throughout the platform and the BANANO community at Uptrennd gained around 1000 new subscribers! Welcome to all the new BANANO community members! And a huge 'Thank you' to all Community members!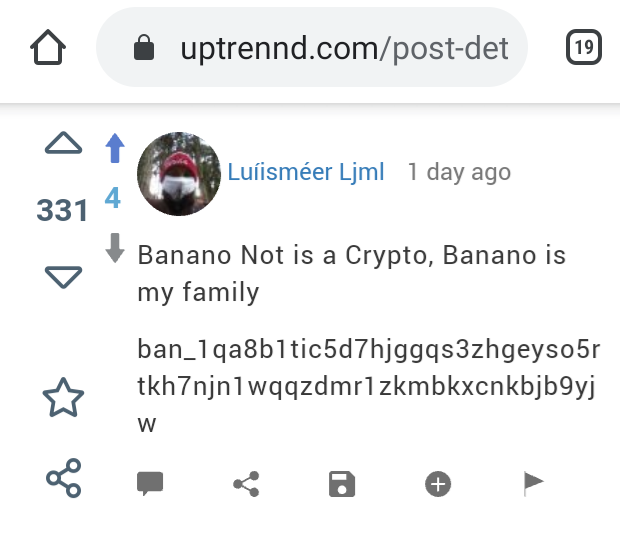 Reminder: Claim your BANANO Airdrop at Uptrennd! Last day today!
You might already know that BANANO is distributed for free, and as fair and widely as possible. That's why we have airdrops, giveaways and contests going on all the time! Just recently we completed a 100k BAN airdrop too all Publish0x, a crypto agnostic blogging platform rewarding both writers and readers. Now, we're airdropping BANANO to all Uptrennd users!
Uptrennd is another social media platform with a concept similar to Reddit rewarding its users with free cryptocurrency! Read below how to claim! Today is the last day already!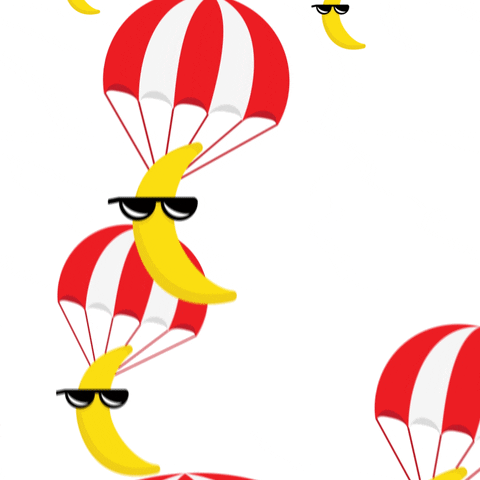 Here's how you claim your Uptrennd Airdrop
Register at Uptrennd if you haven't yet.
That's it! The airdrop claiming period ends March 1st, we'll send you your share of the 100k BANANO prize pool shortly after! Let's do it!
If you don't know BANANO yet and don't have a ban_ address to participate, learn how to create one very easily and fast within 2 minutes at banano.how
Direct links to wallets: Kalium (mobile wallet) | Vault (web wallet)
Make sure to save your seed/private key when creating a wallet, and keep it safe!
What the Fork is BANANO?
For those of you who don't know BANANO yet, it's obviously perfect to just read our brand-new animated, meme-rich and interactive Yellowpaper!
BANANO is a cryptocurrency (forked from NANO in April 2018) powered by DAG technology — here to distrupt the meme economy. Yes, BANANO has memes! And also feeless and near-instant transactions, a highly active community, and active technical development! The BANANO community doesn't take themselves too seriously, but we're here for the long run and we enjoy what we do. A concise explanation can also be found here at Bitcointalk, or on our official website, and you'll find help getting started at banano.how.
See current BANANO price and market data at Coingecko and Coinmarketcap. All current trading pairs and exchanges here.
On top of this, BANANO is super easy to use and puts an emphasis on free and fair distribution and crypto education. Just try our slick mobile wallet called Kalium and get your first free $BANANO from one of our faucets within minutes!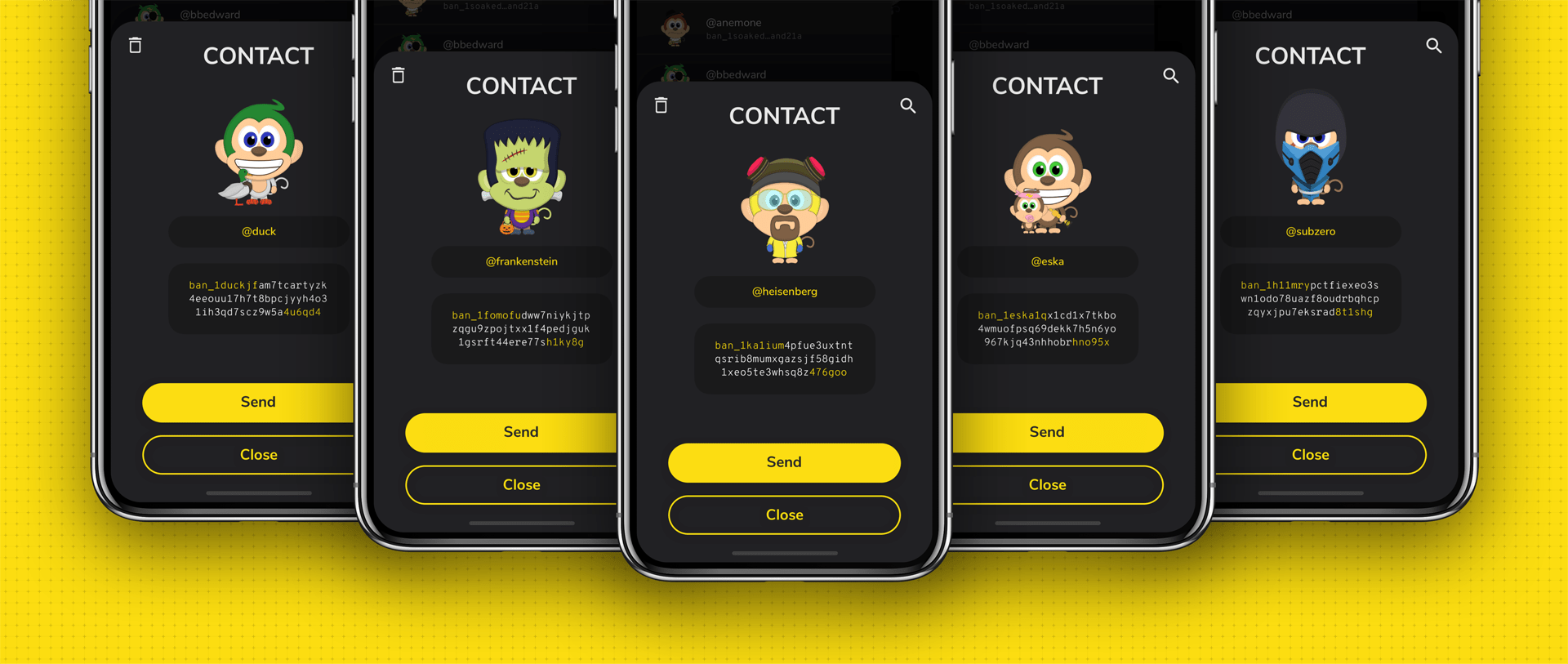 Join the Banano Republic!
BANANO ($BAN) is a fee-less, instant, rich in potassium cryptocurrency powered by DAG technology disrupting the meme economy.
Official Website: banano.cc
Yellowpaper: https://banano.cc/yellowpaper/
Help getting started: banano.how
Join our social channels for updates & giveaways:
Discord | Reddit |Telegram
Medium | Steemit | Publish0x
Twitter | Instagram | Facebook
Youtube | Github | BitcoinTalk
Overviews:
BANANO News | BANANO links | BANANO events
Join the Banano Republic!
BANANO ($BAN) is a fee-less, instant, rich in potassium cryptocurrency powered by DAG technology disrupting the meme economy.
Official Website: banano.cc
Yellowpaper: https://banano.cc/yellowpaper/
Help getting started: banano.how
Join our social channels for updates & giveaways:
Discord | Reddit |Telegram
Medium | Steemit | Publish0x
Twitter | Instagram | Facebook
Youtube | Github | BitcoinTalk
Overviews:
BANANO News | BANANO links | BANANO events
---