Call for all Crypto Word Artists: BANANO Writers Contest!
Apr 20, 2020 • 3 min read
BANANO has something for everyone, and with free distribution, $BAN can get into your wallet fast, feelessly, and with loads of fun. Here's what we have this time: The BANANO Writers Contest!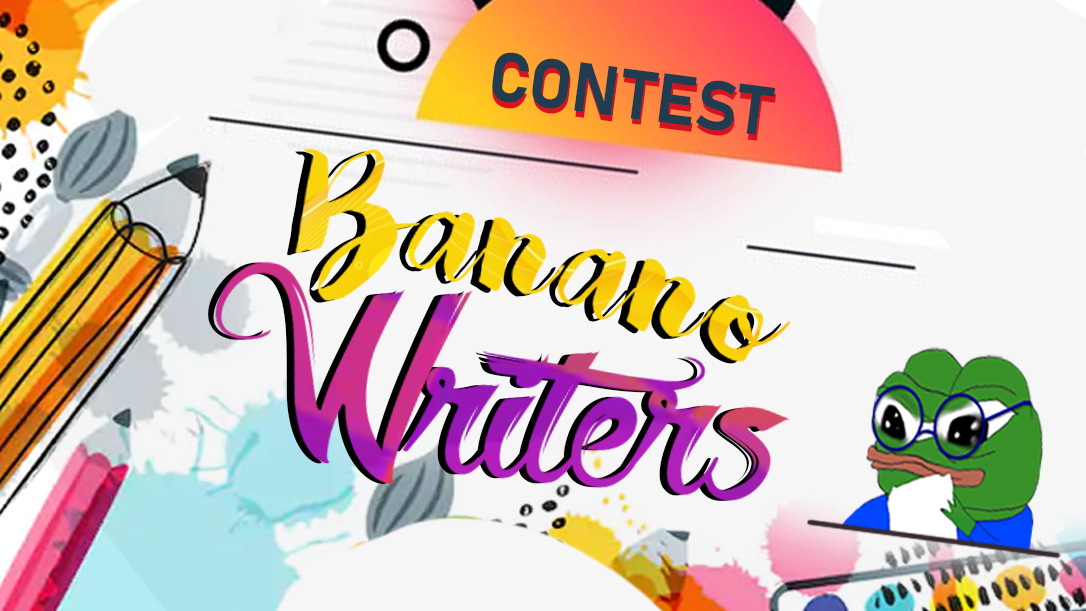 Let's Talk about BANANO! BANANO Writers Contest!
Calling all talented writers, crypto bloggers, word artists, or however you call yourself! If you love writing and know what BANANO is about, this is a great opportunity to show it and get rewarded! Also, if you want to learn more about BANANO, this is your opportunity to investigate and read up, and then tell the world what you think! Total Prize pool: 100k BANANO
The Prizes
1st Place: 30000 BANANO
2nd Place: 20000 BANANO
3rd Place: 10000 BANANO
Split between all qualified submissions: 40000 BANANO
The Rules
Write an article about BANANO and publish it in your blog, or on a platform like Publish0x, Uptrend, Bitcointalk, Medium, Steemit or similar. One article per person only, which can be published on several platforms.
The article has to cover BANANO related aspects and also contain some general information about BANANO, e.g. its ongoing free distribution, its community, its technology, wallets, etc.
The article must be written in English or Spanish
The article should be clear, consistent and properly written
Minimum length: 4 paragraphs and 1500+ characters excluding spaces
Low effort articles, spam, articles containing text copy-pasted from elsewhere and articles containing mostly wrong or misleading information will be disqualified
A direct link to the article must be published in the channel #🔥-contest-submissions of the BANANO Discord Chat Server, before May 2
BONUS: Articles with outstanding content and articles getting lots of attention or views (e.g. lots of views on multiple platforms, published by authors with 1000+ followers, articles featured in popular blogs like hackernoon or similar) will get generous bonus prizes on top of the regular prize pool. Please provide such information if relevant together with the article link submission
All qualifying articles will be posted in the #socialmedia-news article on the BANANO discord server with 11000+ users as they come in for visibility
The winners will be chosen by a qualified jury from volunteer BANANO community members, and winners will be announced
A big 'Thank You' to our community members WhiteFlag-19 and joseit0 for initiating this contest and organizing it.
What the Fork is BANANO?
For those of you who don't know BANANO yet, it's obviously perfect to just read our brand-new animated, meme-rich and interactive Yellowpaper!
BANANO is a cryptocurrency (forked from NANO in April 2018) powered by DAG technology — here to distrupt the meme economy. Yes, BANANO has memes! And also feeless and near-instant transactions, a highly active community, and active technical development! The BANANO community doesn't take themselves too seriously, but we're here for the long run and we enjoy what we do. A concise explanation can also be found here at Bitcointalk, or on our official website, and you'll find help getting started at banano.how.
See current BANANO price and market data at Coingecko. All current trading pairs and exchanges here.
On top of this, BANANO is super easy to use and puts an emphasis on free and fair distribution and crypto education. Just try our slick mobile wallet called Kalium and get your first free $BANANO from one of our faucets within minutes!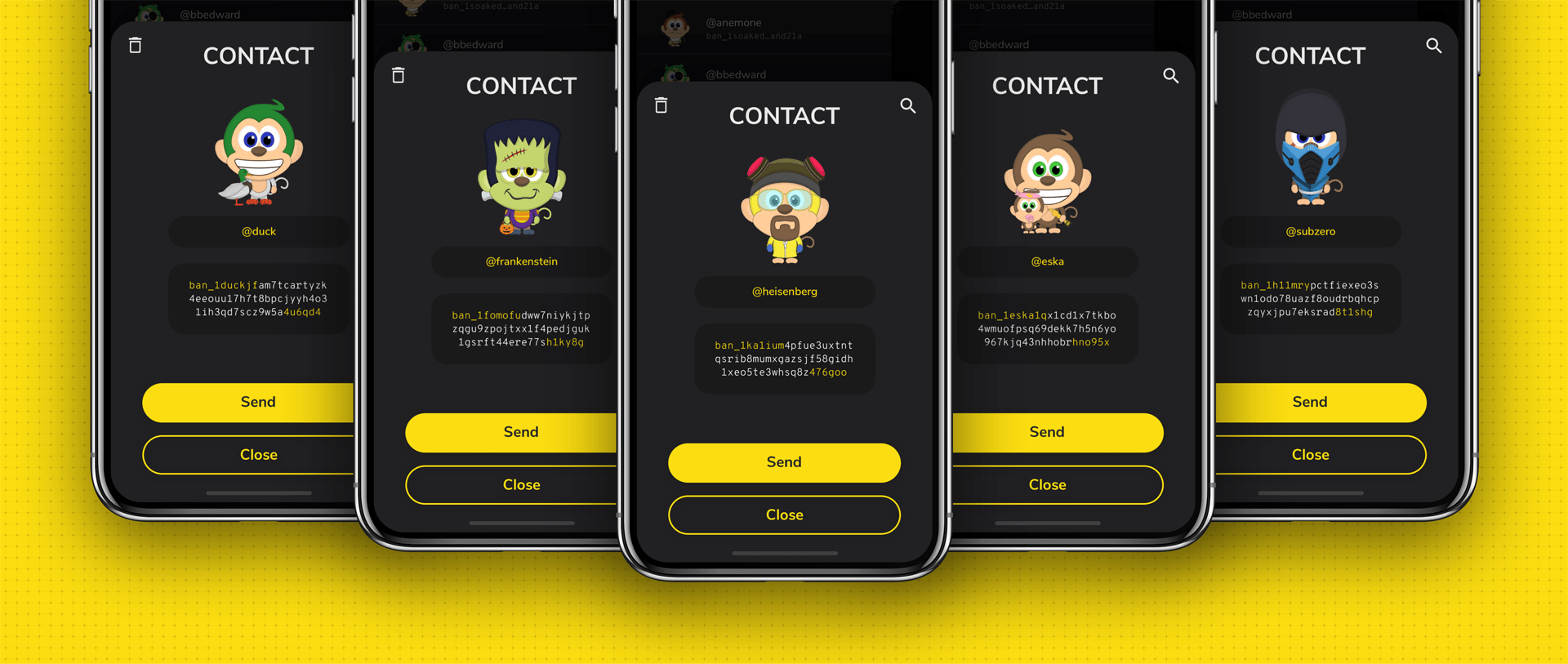 Join the Banano Republic!
BANANO ($BAN) is a fee-less, instant, rich in potassium cryptocurrency powered by DAG technology disrupting the meme economy.
Official Website: banano.cc
Yellowpaper: https://banano.cc/yellowpaper/
Help getting started: banano.how
Join our social channels for updates & giveaways:
Discord | Reddit |Telegram
Medium | Steemit | Publish0x | Uptrennd
Twitter | Instagram | Facebook
Youtube | Github | BitcoinTalk
Overviews:
BANANO News | BANANO links | BANANO events
---