cryptomonKeys Update #12: Alien Worlds x cryptomonKeys collab: New Cards are Here!
Feb 17, 2021 • 3 min read
BANANO is a DAG-based cryptocurrency with easy-to-use apps, distributed entirely for free through airdrops, faucets, and games. All happening in a fun, community-driven, meme-rich, and educational atmosphere. The BANANO community project cryptomonKeys just started few months ago with free distribution of BANANO-themed NFTs/digital trading cards and is getting lots of positive vibes from a rapidly growing community.
Just few weeks ago, we announced monKeymining: Earn cryptomonKeys NFTs by playing the hyping blockchain game AlienWorlds! This has led to lots of ongoing attention and excitement, and now cryptomonKeys are collaborating with the Alien Worlds Federation for limited BANANO/cryptomonKeys-themed special game cards! Details below!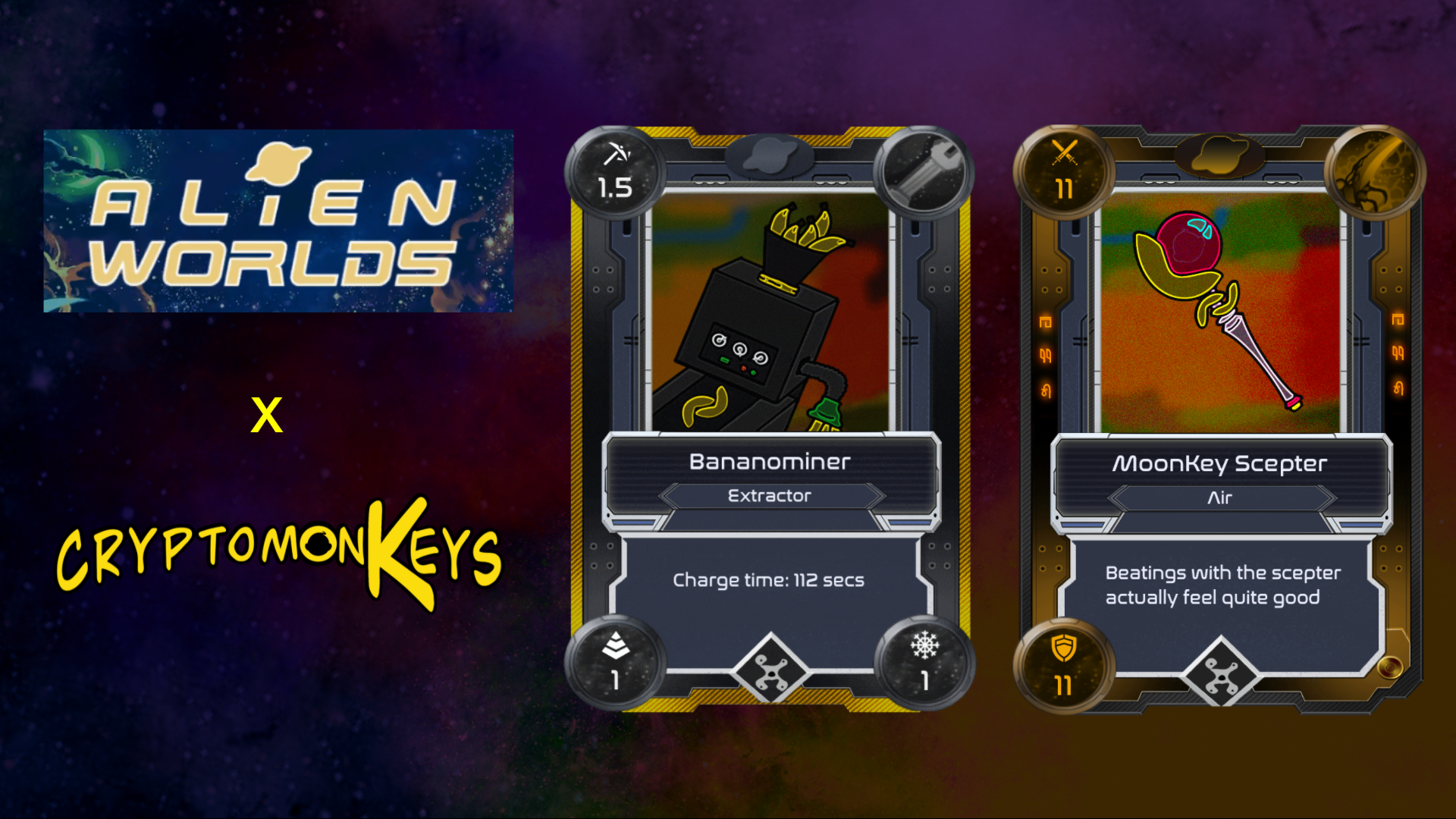 It's cryptomonKeys Time on Alien Worlds!
As just announced in the official Alien Worlds blog, cryptomonKeys have collaborated with the Alien Worlds Federation to create limited edition special game cards, available to all Alien Worlds Miners, if they are lucky enough to receive the drop!
The mining that qualifies for random drops of these game cards will begin at some point before 19:00 UTC on the 17th of February, 2021. The mining event is expected to last between 3 to 5 days, during which miners on any Alien Worlds lands may receive one or more of these limited edition cards.
Good luck! The first cards have dropped already! Here are the two BANANO/cryptomonKeys themed Alien worlds NFTs designed by SoggyApplePie and Beardless Duck in detail:
Here's a shined version of the mining tool 'Bananominer'. The name is both a pun on the 'Nanominer' card already existing in Alien Worlds and a reference to the actual BananoMiner BANANO faucet rewarding users for supporting medical research via Folding@Home (bananominer.com).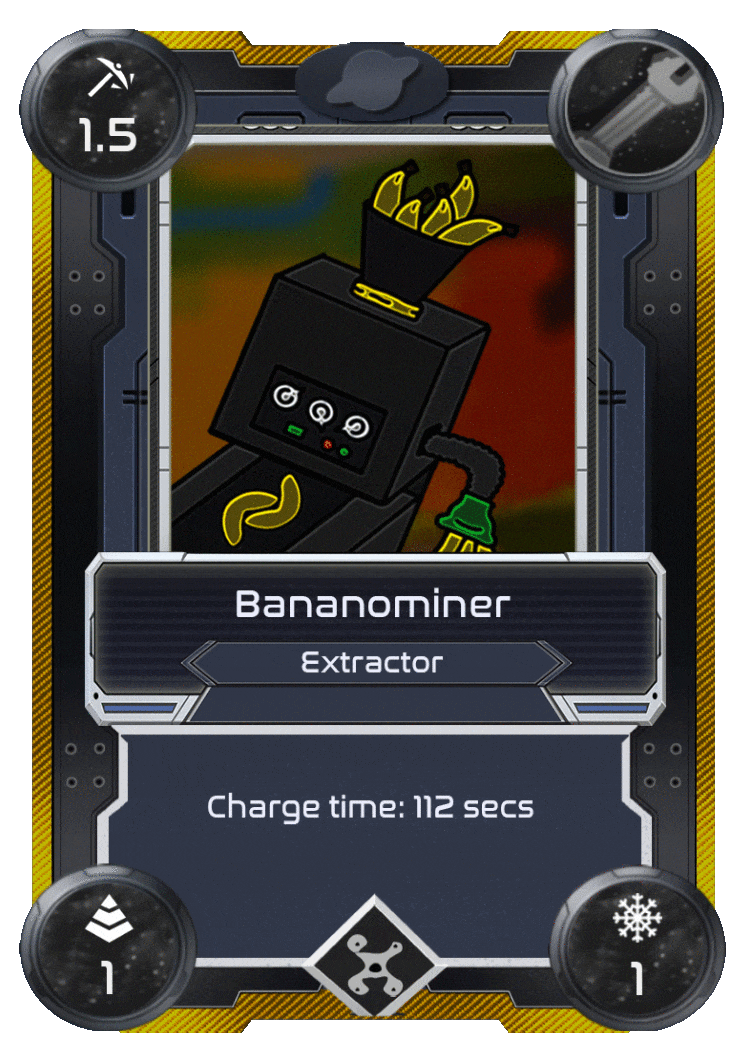 The second card is a legendary weapon: The MoonKey Scepter! Fans will recognize that the art is originating from our cryptomonKey 'Sailor moonKey'!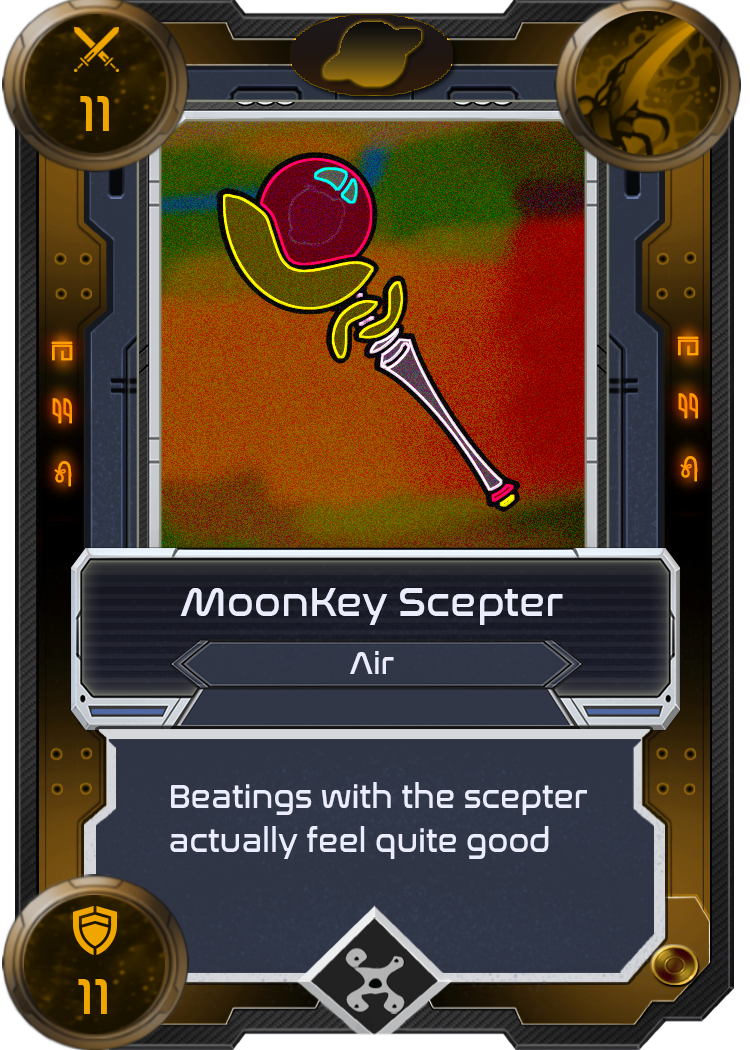 Like the cardsl as much as we do? Then get going, those will only be available for a few days! When you start mining, you should definitely join the cryptomonKey initiative monKeymining: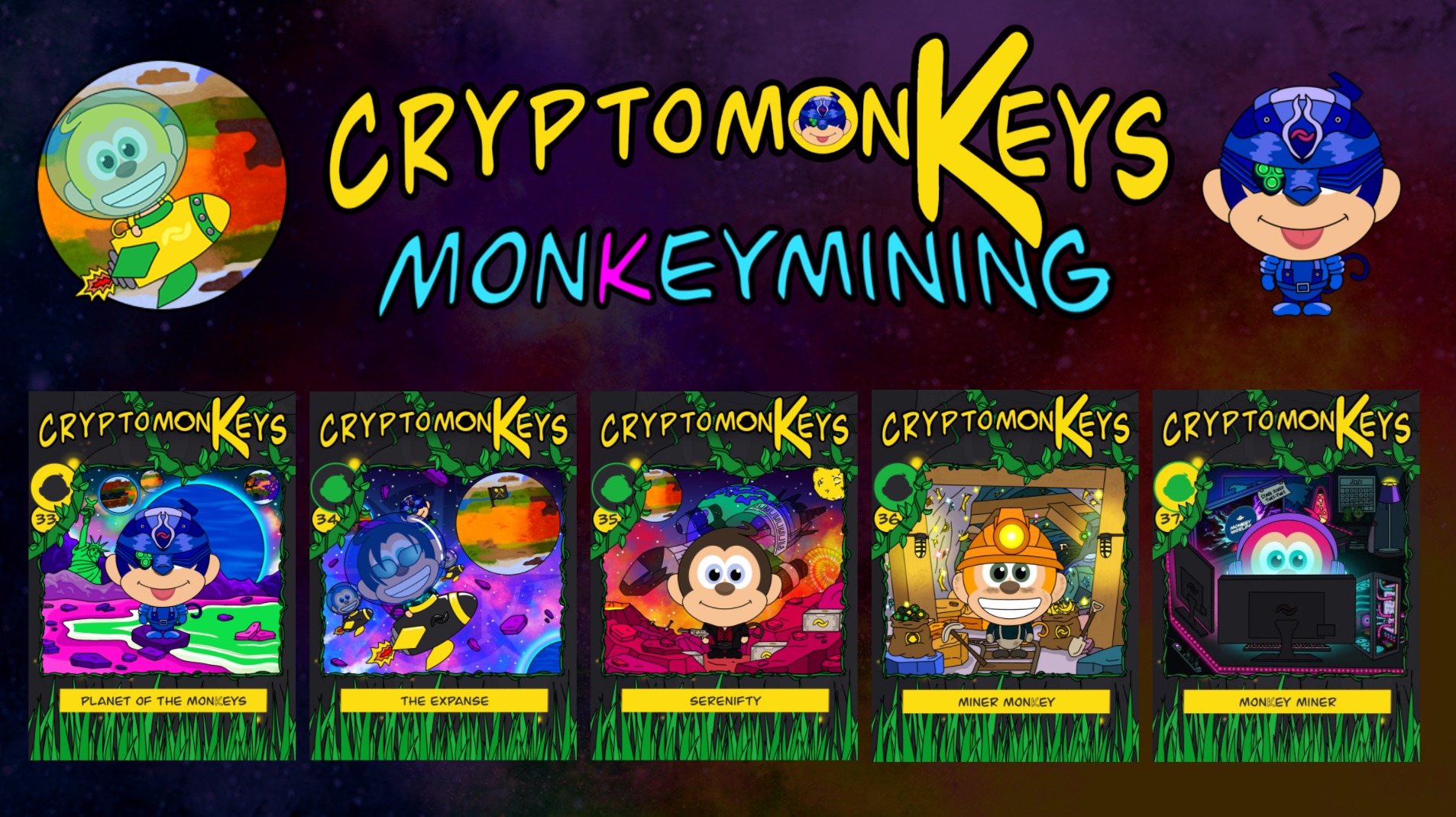 What is monKeymining?
In brief, we're sending out cryptomonKeys NFTs on top of regular in-game NFT and cryptocurrency rewards if you mine on specific lands or stake to planet Neri.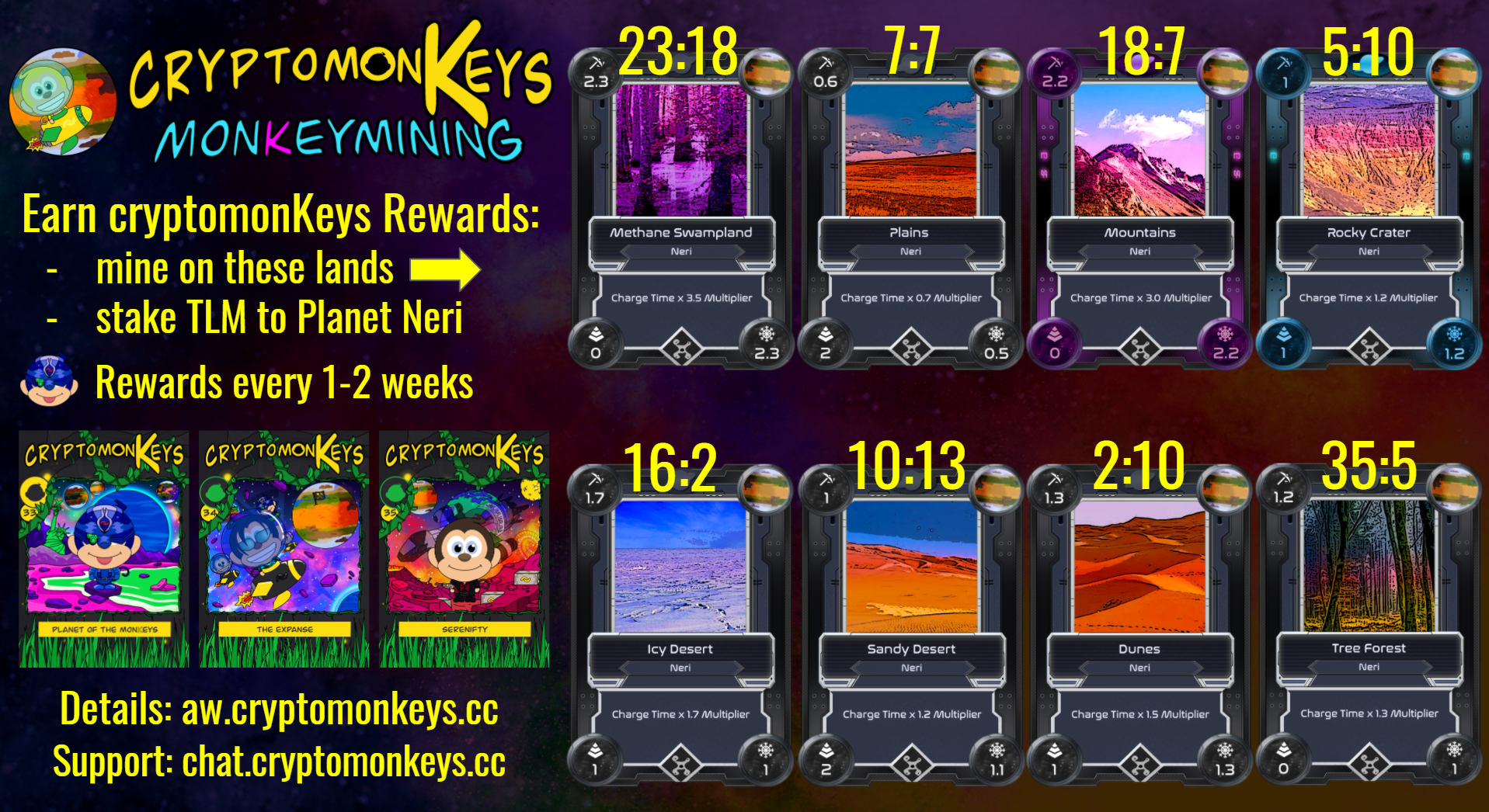 No matter if you're new to Alien Worlds or cryptomonKeys or not, you can find all information and help to get started with monKeymining easily here: aw.cryptomonkeys.cc
Check it out, maybe you'll like the world of BANANO, cryptomonKeys NFTs and the community around as much as we do. Make sure to join our discord server if you need any help, we're always around and happy to help and meet new folks!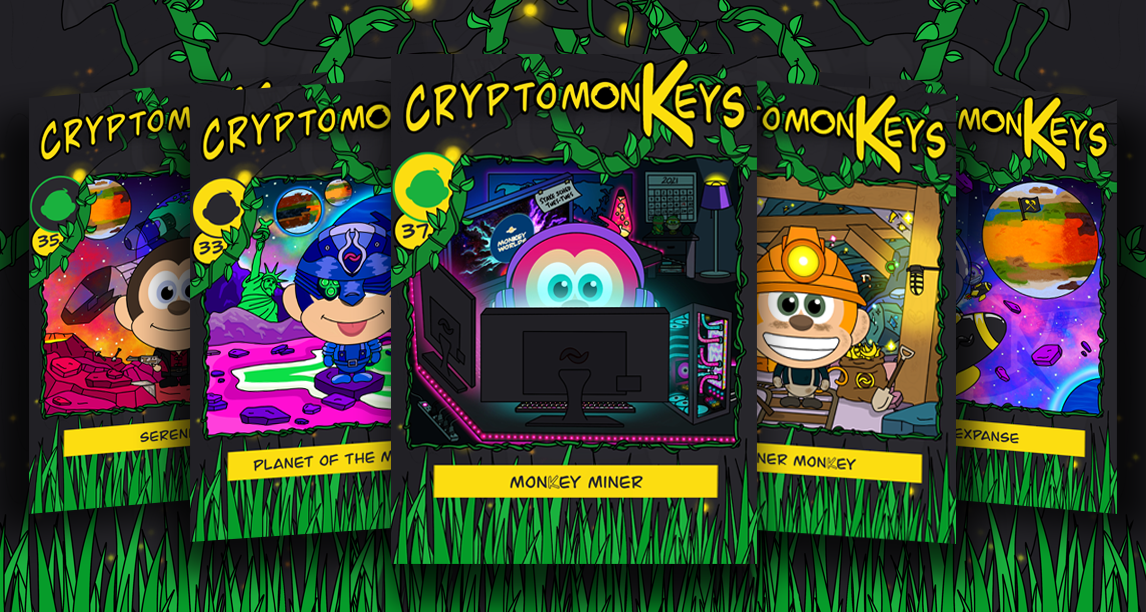 What are cryptomonKeys?
cryptomonKeys is a freely distributed, community-driven, meme-rich digital trading card series based on NFT technology, here to disrupt the meme economy.
This upcoming BANANO community project has NFT giveaways and events running regularly on all platforms, especially on Discord! Learn more here:
Website | Discord | Twitter | Instagram | Telegram
Trade cryptomonKeys at AtomicHub: live trading offers | sale history
We have giveaways and events running regularly on all platforms! Join/follow us to not miss any — and thanks for sharing with your friends!
More at Telegram: news channel | card feed channel | Spanish group
Collection stats at: AtomicHub | Waxplorer | CryptoSlam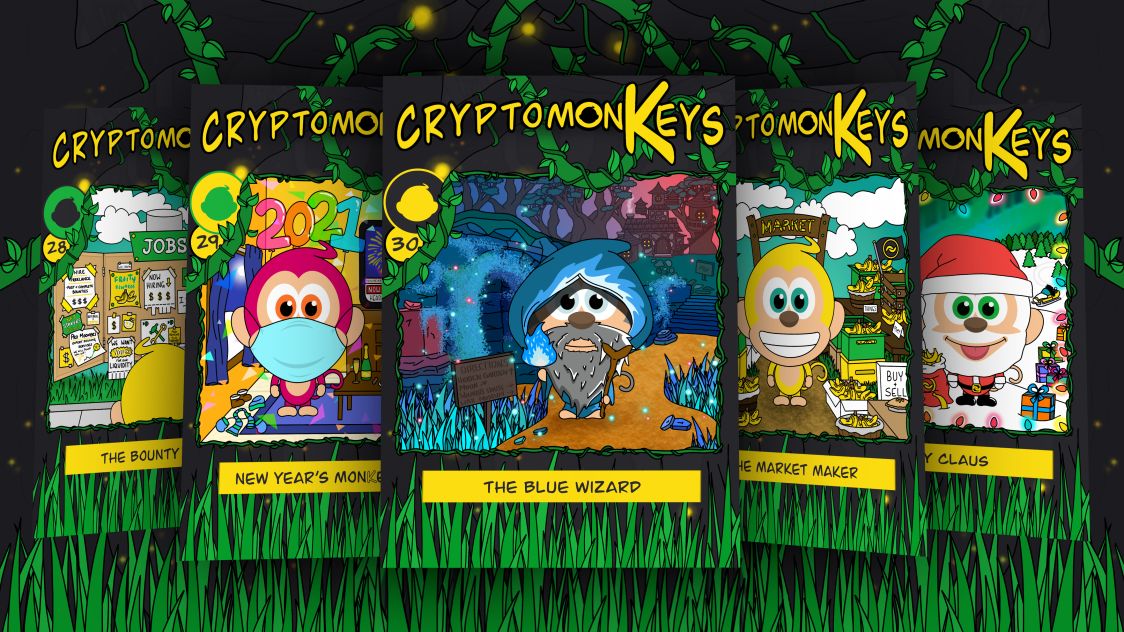 Join the Banano Republic!
BANANO ($BAN) is a fee-less, instant, rich in potassium cryptocurrency powered by DAG technology disrupting the meme economy.
Official Website: banano.cc
Yellowpaper: banano.cc/yellowpaper
Help getting started: banano.how
Community News: The Daily Peel
Join our social channels for updates & giveaways:
Discord | Twitter | Telegram | Reddit | Youtube
Publish0x | Uptrennd | LBRY | Medium | Hive
Github | BitcoinTalk | Instagram | Facebook | TikTok
Overviews:
BANANO News | BANANO links
---