Earn Free Crypto: BANANO Meme Faucet Round 19 Announcement!
Jul 30, 2019 • 3 min read
You might already know that BANANO is an innovative cryptocurrency, and it's distributed freely through faucets and faucet games. Now, our popular Meme Faucet already starts its 19th round! Read more below!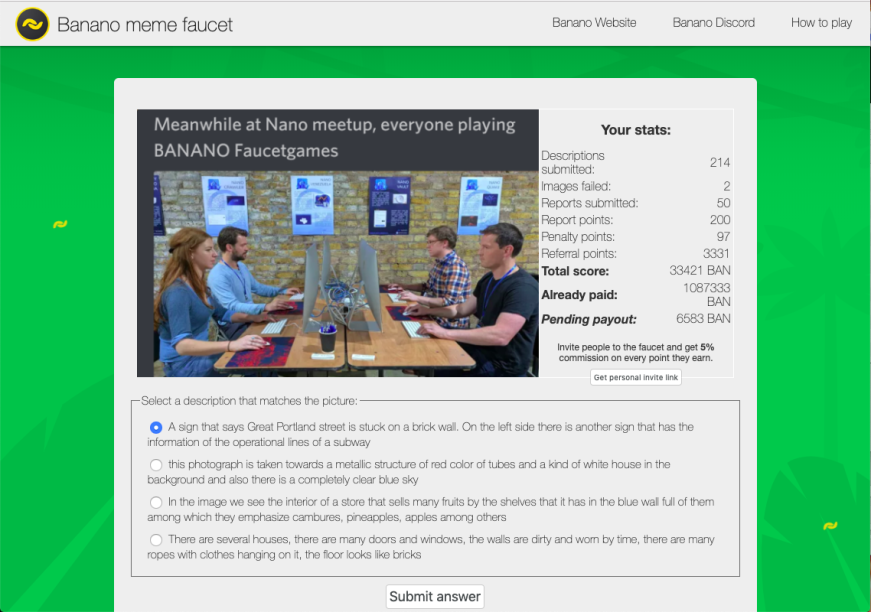 BANANO Meme Faucet Round 19 Announcement
As in previous rounds of the BANANO Meme Faucet, you need to describe images/memes and earn BANANO for each description. Earnings will be paid out a few days after the round has ended.
Direct link: https://memefaucet.banano.cc
How-to-play: http://memefaucet.banano.how
The faucet will around 2 hours after this post is online, later today, on Tuesday, June 30th.
The round will then run for few days.
After the round has ended, all accounts will be checked and payouts will happen shortly after.
Note: BANANO distribution always aims to be as fair as possible. Due to recent spam/cheat attacks, we have now implemented new anti-bot features that include sending (or sending back) small amounts of BANANO for wallet verification. Ideally you use your Kalium mobile wallet for this, since sending back and scanning QR codes are built-in features that will make all this much easier for you. You'll find more information on the faucet website, make sure to follow the instructions. Don't spam or try to cheat in any way, otherwise your account will be frozen!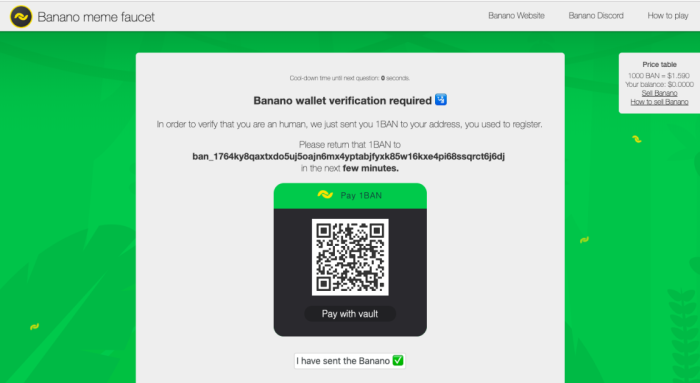 If you need further support:
1) Join our discord at https://chat.banano.cc (help getting started here)
2) Go to the channel #meme-faucet
3) Check information in pinned messages there
4) If you didn't find a solution, ask there for help
What the Fork is BANANO?
For those of you who don't know BANANO yet: BANANO is a cryptocurrency (forked from NANO in April 2018) powered by DAG technology — here to distrupt the meme economy. Yes, BANANO has memes! And also feeless and near-instant transactions, a highly active community, and active technical development! The BANANO community doesn't take themselves too seriously, but we're here for the long run and we enjoy what we do. A concise explanation can also be found here at Bitcointalk, or on our official website, and you'll find help getting started and information about how to get free BANANO easily at banano.how.
See current BANANO price and market data at Coingecko. All current trading pairs and exchanges here.
On top of this, BANANO is super easy to use and puts an emphasis on free and fair distribution and crypto education. Just try our slick mobile wallet called Kalium and get your first free $BANANO from one of our faucets within minutes!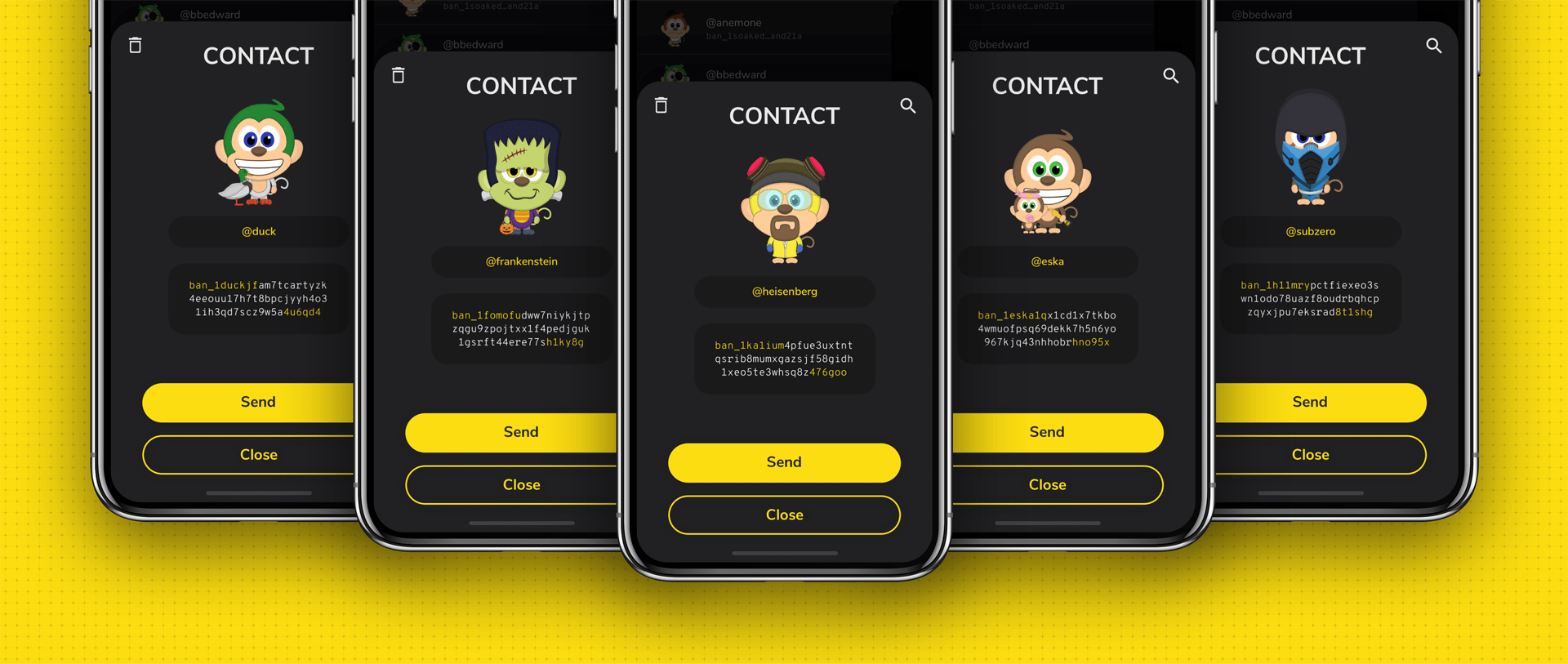 Join the Banano Republic!
BANANO ($BAN) is a fee-less, instant, rich in potassium cryptocurrency powered by DAG technology disrupting the meme economy.
Official Website: banano.cc
Help getting started: banano.how
Join our social channels for updates & giveaways:
Discord | Reddit |Telegram
Medium | Steemit | Publish0x
Twitter | Instagram | Facebook
Youtube | Github | BitcoinTalk
Overviews:
BANANO News | BANANO links | BANANO events
---