Irregular Banano Update 1
Jan 12, 2019 • 3 min read
Irregular Banano Update #1
It's still the beginning of the year, and while this is classically the time to look back and also plan ahead, it might be a good time to also start sharing most relevant BANANO related details here at medium, in "irregular updates". Comment below how you like this.
Banano Meme Faucet
The ongoing Banano distribution so far comprised lots of experiments and still strives to distribute BANANO free and fair way, i.e. avoiding all kinds of exploits. While Black Monkey was tested for the first time two weeks ago as new faucet concept, the BANANO Meme Faucet is now running already for several rounds, gains more and more attention and became quite popular. So far more than 2 million Banano have been paid to several thousand different Banano addresses/users.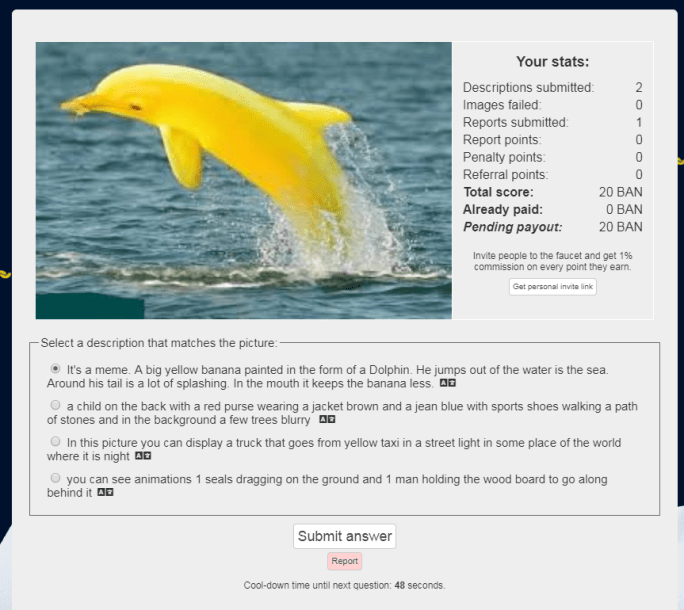 The Meme Faucet is not up and running right now (edit: it is now), keep posted for announcements to get notified when it will be opened again. Links to previous announcements and details about this and other past and current distribution events are summarized here.
Banano Paperwallets/Giftcards and how to redeem
Perfectly timed just before christmas, Kalium got a new feature that can be used to sweep paperwallets/giftcards in one simple step from a QR code to your Kalium wallet.
Full announcement from bbedward here:
https://github.com/BananoCoin/kalium-android-wallet/releases/tag/v1.1.0
This release contains a new feature that we're all pretty excited about and really wanted to get released as soon as possible, especially before the holidays. That is, a way to redeem paper wallets in seconds from your phone.
It's easy, say you have a seed or private key with some BANANO on it. Simply scan the QR code and Kalium will sweep up to 15 accounts on the seed and transfer all of the funds to your personal wallet.
Gifts, cold storage, paper-payments, air drops — there's really a ton of possibilities with this and (to my knowledge) there's really nothing else quite like this in existence.
Addtionally, paying with banano and using banano gets a lot easier in this release with deep-link URIs. Basically this means, you can click a link containing a banano URI with an address and optional amount — and kalium will open up automatically with the destination and send amount pre-filled ready for you to confirm and send banano too. This will get integrated into various banano services soon, such as the tipbots and creeper.
Anyway, that's all for now. Enjoy the new update :hng:
More details on how to claim a paperwallet/giftcard at http://getbanano.com. You want to try this on your own? Here's a paperwallet generator (beta): https://banano.cc/paperwallet/
And here's a real giftcard loaded with 119 Banano, for the first lucky one to redeem. You can follow the transactions of this address here or load it through the QR code right next to it. We'll reload it from time to time.
Caution: If you make paperwallets make sure to keep the SEED QR code secret. Everyone who can see or scan this code can empty the wallet.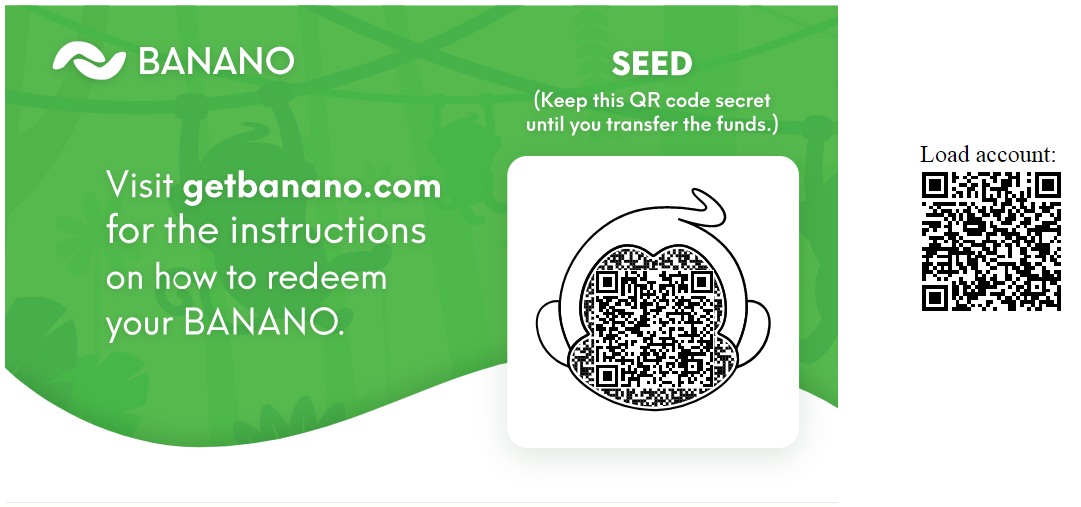 Kalium iOS sneak preview
Many of you are obviously waiting for the iOS version of Kalium, BANANO's official mobile wallet. yekta and bbedward are working hard to get iOS Kalium ready to go for testflight in the app store asap, but here's already a sneak preview showing one of the first real BANANO transactions ever made with it!
Txbit.io will launch this month!
While BANANO already can be traded on its first bigger exchange Mercatox, it'll be listed next on the Dutch cryptocurrency exchange txbit.io when it launches later this month! BANANO was one of the five winners of a community vote which also included two other DAG-based projects, NANO and NOLLAR.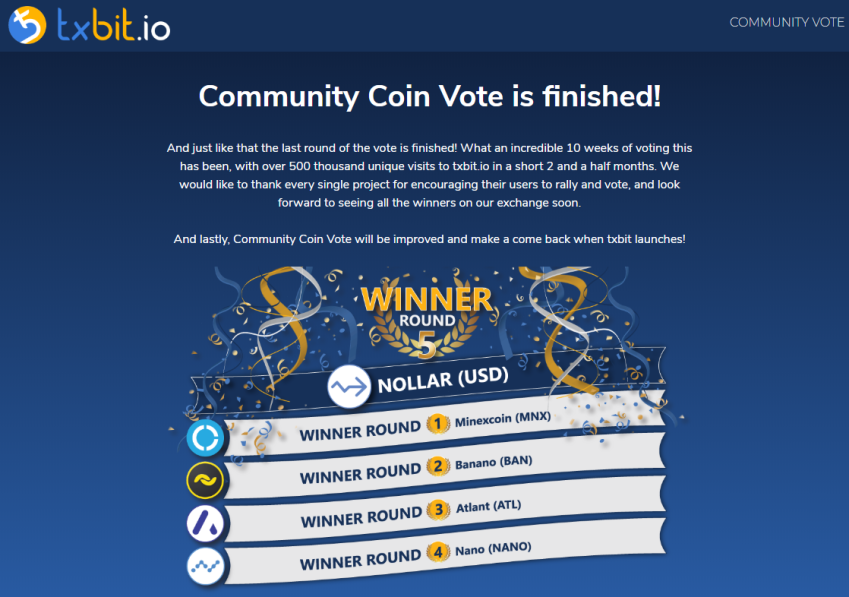 Wen Banano airdrop to Dogecoin holders?
Unfortunately soon(tm) is still the best answer that can be given to that question for now. However, it is clear that it will come as promised. The reasons for the waiting time are still similar as explained before. Just stay patient, everyone will get their share, the team is working hard to get this done asap between many other things.
Join the Banano republic!
$BANANO is a feeless, instant, rich in potassium cryptocurrency powered by DAG technology disrupting the meme economy.
Medium
Discord
Reddit
Twitter
Instagram
Facebook
Telegram
Youtube
Github
banano.cc (official Website)
banano.how (help getting started)
---