Merry Christmas and a Prosperous New Year from BANANO!
Dec 25, 2018 • 1 min read
Merry Christmas and a Prosperous New Year from BANANO!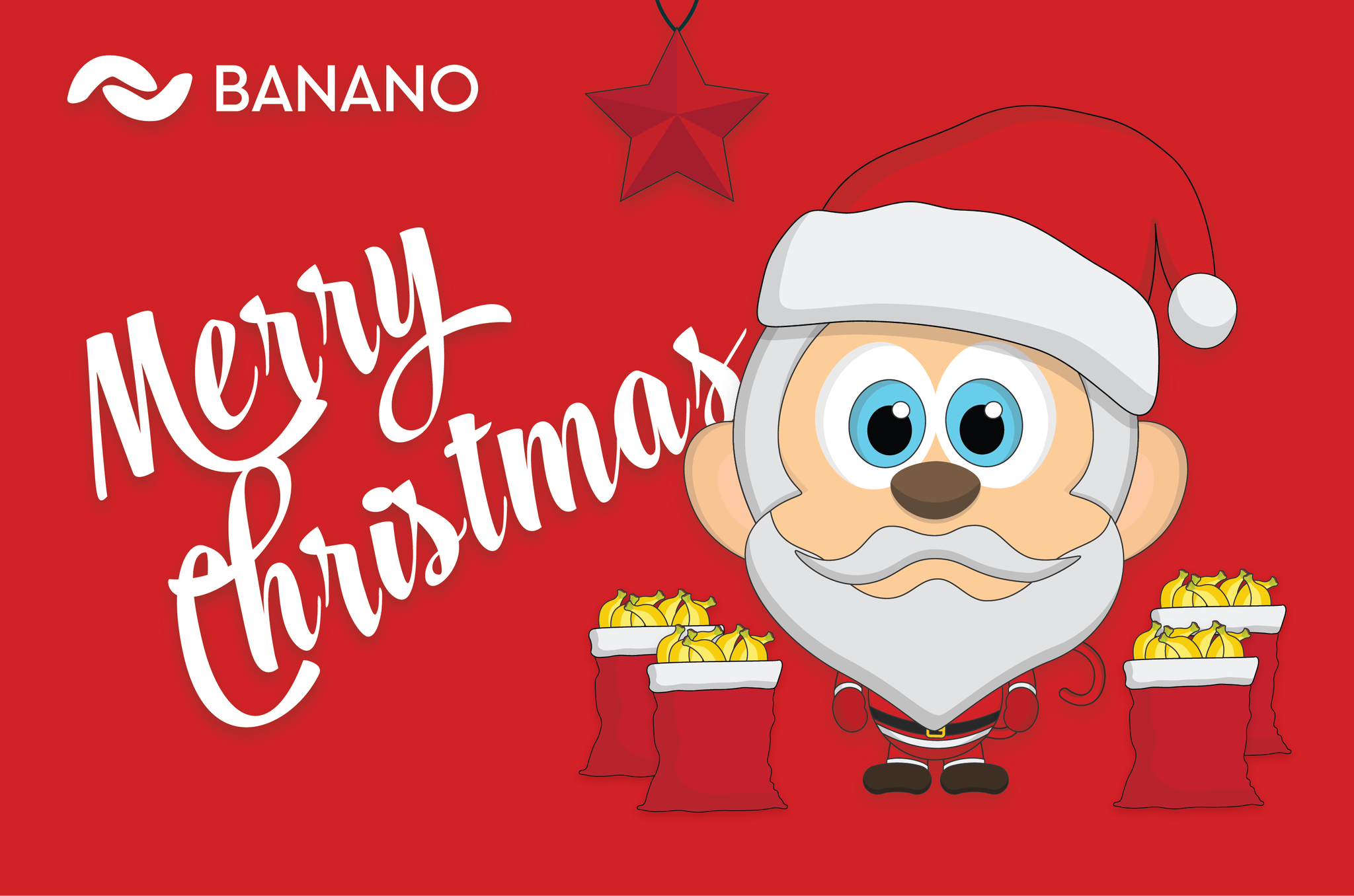 ChocolateFudCake posted this today at our Discord, so here's what he said for those of you who are not checking in there frequently:
On behalf of the Banano team I would like to thank every single one of you. If I could rewind to this time last year I would have never anticipated anything as amazing as this happening never mind meeting as many awesome people as you. The support we have received this year has been unbelievable and I thank every single one of you for still being here and still believing in our project. I can only promise you one thing and that is that 2019 will be even better.
We have grown into the best community I've ever seen in the crypto space and as far as our team goes we have the best of the best. Nobody can deny the passion and effort that the development team has put into this project this year and I can promise you that will continue throughout 2019. So on behalf of all the development team, community ambassadors and the BRPD I wish you all a merry Christmas and a prosperous new year and we hope to see you all continuing to support us after the new year!!
Join the Banano republic!
$BANANO is a feeless, instant, rich in potassium cryptocurrency powered by DAG technology disrupting the meme economy.
Medium
Discord
Reddit
Twitter
Instagram
Facebook
Telegram
Youtube
Github
banano.cc (official Website)
banano.how (help getting started)
---