'Banano Bites' Episode 6: Not Your Keys, Not Your Coin!
Jan 24, 2020 • 3 min read
'Banano Bites ' — BANANO's educational video series is back! This time, we thought it'd good to remind you what's yours and what isn't!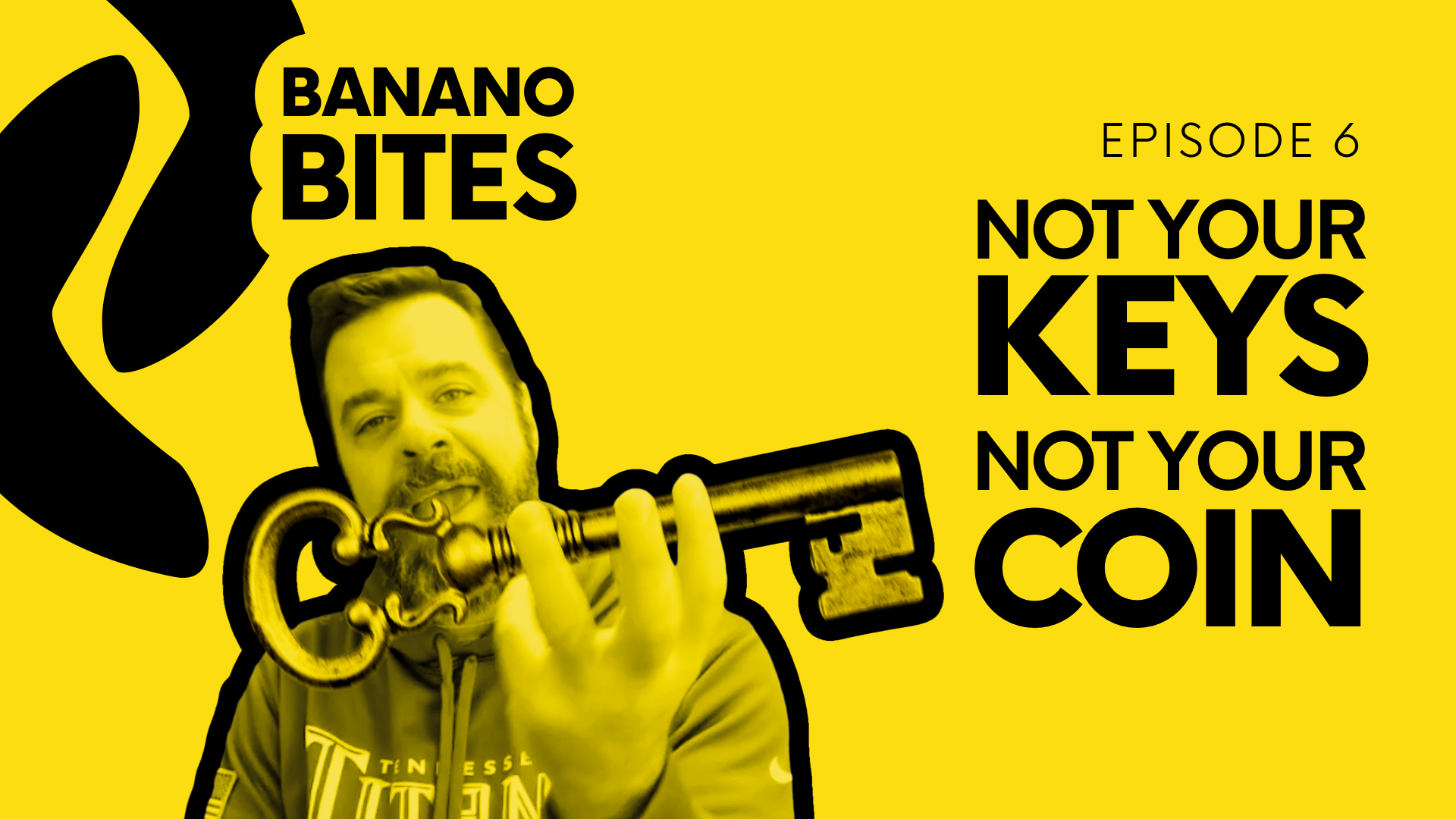 Last episode, we were talking about how to trade crypto and BANANO in particular. Buying and selling cryptocurrencies is fun and useful, however you need to have your coins on an exchange to trade. And that's fine. But whatever you do — never leave your coins on exchanges longer than really needed. Move them to a wallet that is under your control, where you have the private key. If you leave them on an exchange, you don't have the private keys and they're technically not your coins. It has happened often enough that exchanges are hacked, go out of business or exit scam. Even Binance was hacked last year! Nobody will be able to help you in such cases, meaning if you want to make sure your coins stay your coins, get them under your control. Apart from that, it contributes to decentralization of networks.
After all, this is a reminder to get your coins off exchanges now! Please make also sure to backup the private keys to your wallet!
Here's now 'Banano Bites Episode 6: Not Your Keys, Not Your Coin':
Related links at a glance
BANANO Official Youtube Channel
CryptoJitsu at Twitter | Youtube
Overview: All current BANANO exchanges
Previous non-official BANANO Youtube Videos by CryptoJitsu:
BANANO and NANO | BANANO Mining |BANANO Yellowpaper
Previous 'BANANO Bites' Episodes
What the Fork is BANANO?
For those of you who don't know BANANO yet, it's obviously perfect to just read our brand-new animated, meme-rich and interactive Yellowpaper!
BANANO is a cryptocurrency (forked from NANO in April 2018) powered by DAG technology — here to distrupt the meme economy. Yes, BANANO has memes! And also feeless and near-instant transactions, a highly active community, and active technical development! The BANANO community doesn't take themselves too seriously, but we're here for the long run and we enjoy what we do. A concise explanation can also be found here at Bitcointalk, or on our official website, and you'll find help getting started at banano.how.
See current BANANO price and market data at Coingecko. All current trading pairs and exchanges here.
On top of this, BANANO is super easy to use and puts an emphasis on free and fair distribution and crypto education. Just try our slick mobile wallet called Kalium and get your first free $BANANO from one of our faucets within minutes!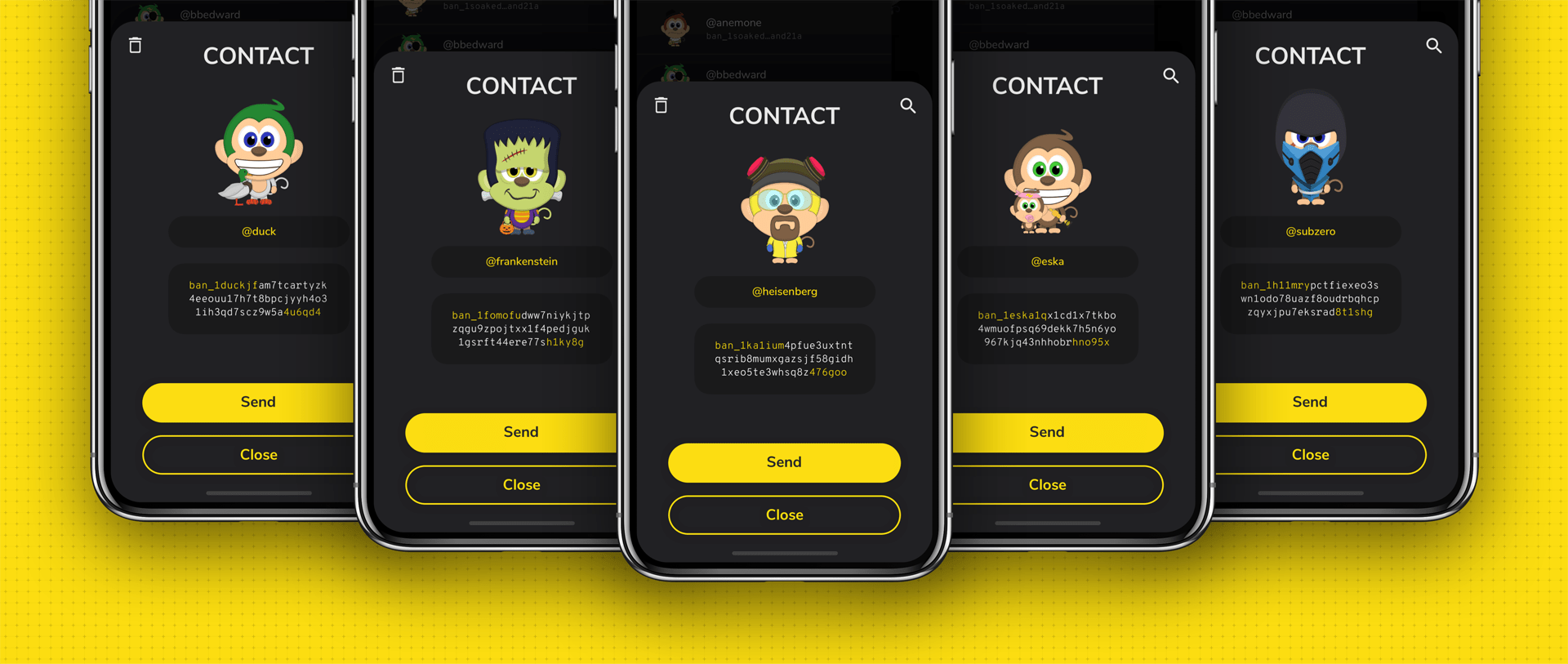 Join the Banano Republic!
BANANO ($BAN) is a fee-less, instant, rich in potassium cryptocurrency powered by DAG technology disrupting the meme economy.
Official Website: banano.cc
Yellowpaper: https://banano.cc/yellowpaper/
Help getting started: banano.how
Join our social channels for updates & giveaways:
Discord | Reddit |Telegram
Medium | Steemit | Publish0x
Twitter | Instagram | Facebook
Youtube | Github | BitcoinTalk
Overviews:
BANANO News | BANANO links | BANANO events
---