BananoMarket — Trade Goods and Services for BANANO
May 18, 2020 • 3 min read
BANANO is already used in thousands of mostly peer-to-peer transactions every day (within the last week we had around 10k average transactions per day!). BANANO is used a lot for tipping through tipbots on multiple platforms, and our microtask platform BananoJobs is becoming more and more popular! Now, we're announcing BananoMarket, THE place where you can trade BANANO for goods and services!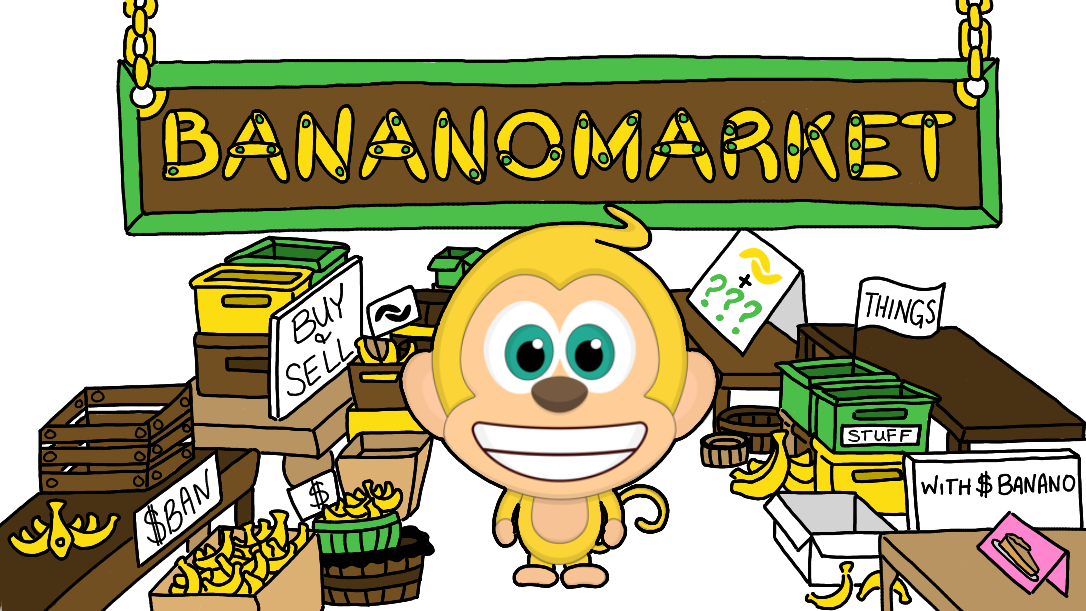 Similar to BananoJobs, BananoMarket is for now hosted at Reddit, simply because this allows moderation and checking users history and reputation in cases where that's required, and to strengthen the BANANO Reddit Ecosystem. We have now relaunched the previously used subreddit BananoMarket due to recent demand by many community members.
You can post any trade offer here, it doesn't matter if you want to sell or buy something for BANANO, or if you like to offer your skills for BANANO. If you however want to pay someone to do something, use BananoJobs, our platform for microtasks and bounties. To clarify this point:
BananoMarket and BananoJobs are complementary:
BananoJobs is a microtask/bounty platform everyone can use.
BananoMarket is a trading platform everyone can use.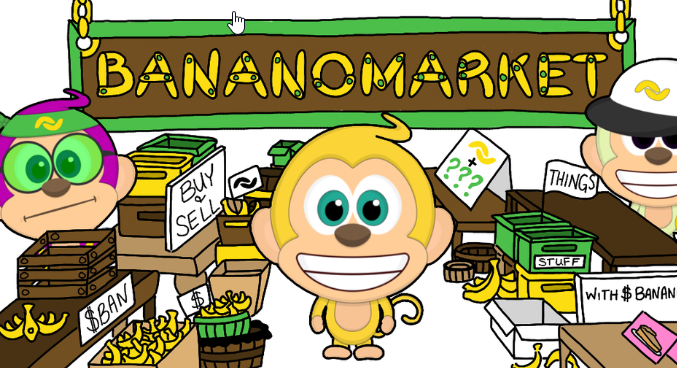 Sidenote: We'll also relaunch BananoJobs with lots more promotion shortly and announce this separately. Stay tuned, and make sure you have subscribed to all BANANO subreddits! We'll come up with rewards for everyone supporting this, no worries! Until then: Happy Trading!
BANANO Reddit Ecosystem Links
BananoMarket
BananoJobs
r/banano main subreddit
What the Fork is BANANO?
For those of you who don't know BANANO yet, it's obviously perfect to just read our brand-new animated, meme-rich and interactive Yellowpaper!
BANANO is a cryptocurrency (forked from NANO in April 2018) powered by DAG technology — here to distrupt the meme economy. Yes, BANANO has memes! And also feeless and near-instant transactions, a highly active community, and active technical development! The BANANO community doesn't take themselves too seriously, but we're here for the long run and we enjoy what we do. A concise explanation can also be found here at Bitcointalk, or on our official website, and you'll find help getting started at banano.how.
See current BANANO price and market data at Coingecko. All current trading pairs and exchanges here.
On top of this, BANANO is super easy to use and puts an emphasis on free and fair distribution and crypto education. Just try our slick mobile wallet called Kalium and get your first free $BANANO from one of our faucets within minutes!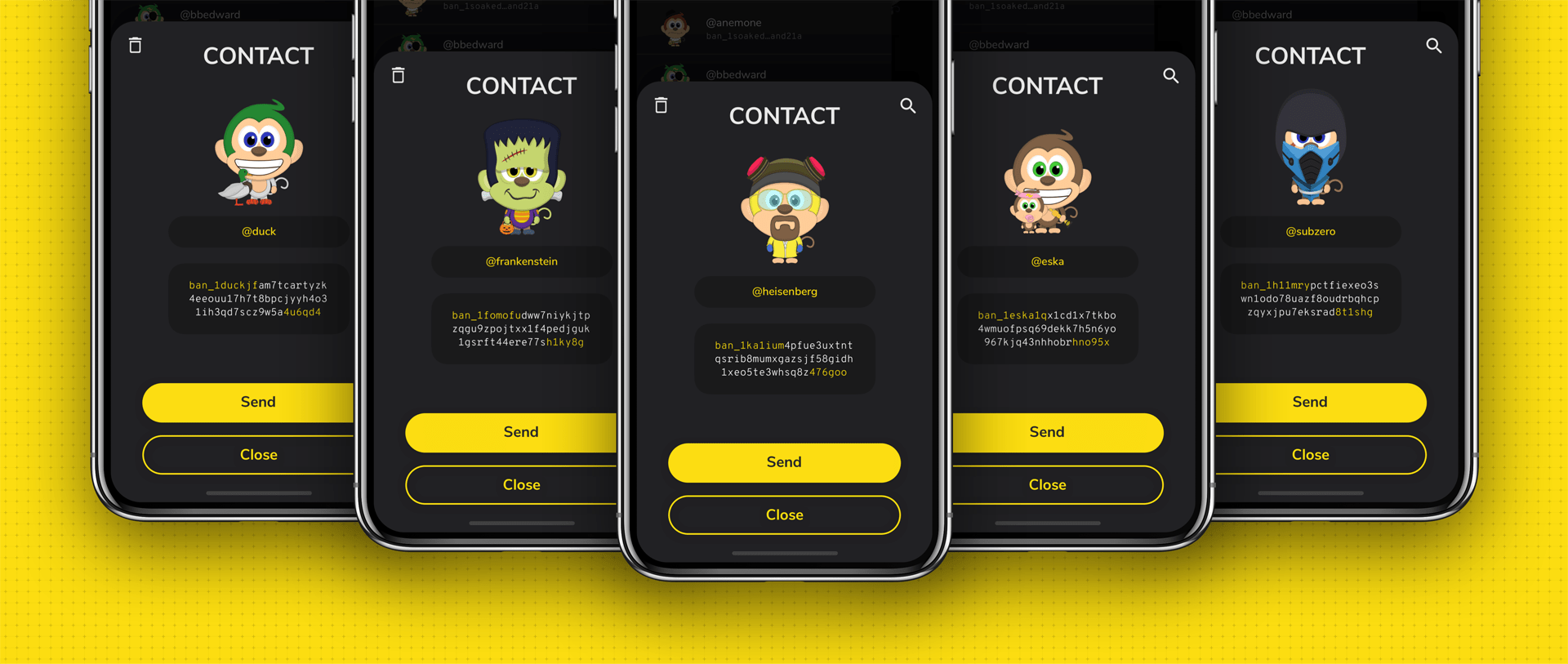 Join the Banano Republic!
BANANO ($BAN) is a fee-less, instant, rich in potassium cryptocurrency powered by DAG technology disrupting the meme economy.
Official Website: banano.cc
Yellowpaper: https://banano.cc/yellowpaper/
Help getting started: banano.how
Join our social channels for updates & giveaways:
Discord | Reddit |Telegram
Medium | Steemit | Publish0x | Uptrennd
Twitter | Instagram | Facebook
Youtube | Github | BitcoinTalk
Overviews:
BANANO News | BANANO links | BANANO events
---