Show us what you got! Banano Booster 3 Announcement
Jul 22, 2023 • 3 min read
Booster is Back, again!
Everyone's favorite banana-themed coding competition has returned for its third time 'round.  Announcing Booster 3, a 6-week hackathon for developers to create or maintain projects in the BANANO ecosystem.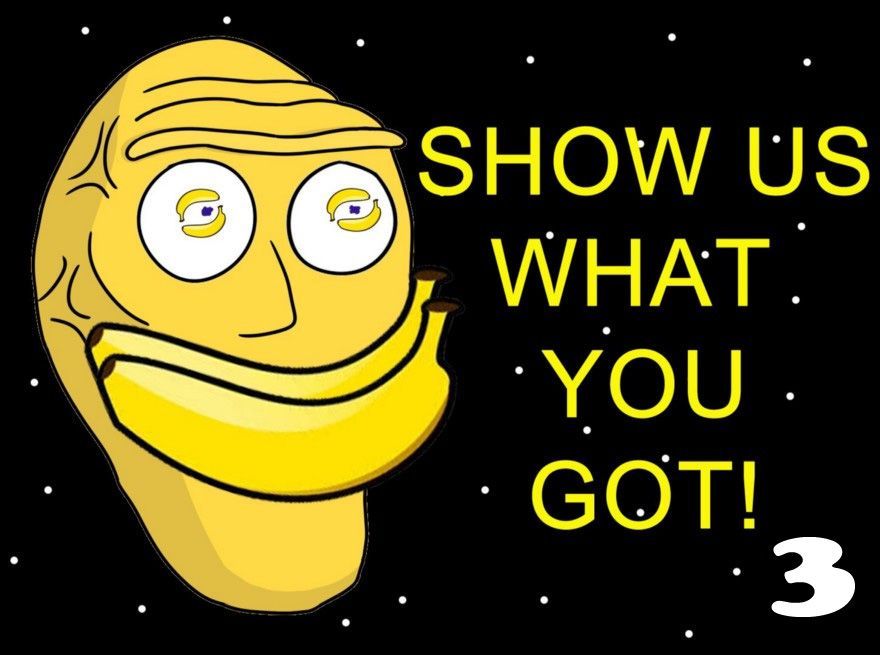 Do you have an idea for a project you've been wanting to start? Do you maintain an existing project? Do you want to collaborate with other developers who love BANANO? This is the competition for you!
Project Categories
There will be 2 categories for submissions:
1. New Projects
Each year, there are projects created that either strengthen or expand the BANANO ecosystem; this category includes anything coding-related that hasn't been released to the public yet.  Check out the past Booster 1  & Booster 2 winners for inspiration!
2. Existing Projects
If you're maintaining, forking, expanding, or fixing bugs for an existing project, this category will primarily be judged on the question of "What has changed since last Booster?"
BANANO has an expansive open-source community with many projects that welcome contributors! If you want to work on an existing project that you do not own, be sure to contact the repository owner before starting any work.
Prize Pool
The prize pool will consist of 750K BAN minimum! Winners from each category will receive the following amounts:
1st place: 150K BAN (20% of prize pool)
2nd place: 135K BAN (18%)
3rd place: 120K BAN (16%)
4th place: 90K BAN (12%)
5th place: 75K BAN (10%)
6th - 8th place: 60K BAN (8%)
Bonus prizes may be awarded to exceptional entries. The prize pool fund can be seen on Creeper and the address is: ban_1boostrke1fzbpxpoxsjfxybye388n4z18pj51ujtocpi9scsnzb1jfx3h9q
Prize Pool Donations
If you would like to support the development of new & existing projects through Booster, donations to the address above will be matched 1:1 up to 125K BAN.  All contributions will be distributed proportionally using the prize rules above.  
Timeline
To prevent turning Booster 3 into a Boo-hoo-ster, the event organizers will be committed to following this timeline:
Week 1 (Starting July 23rd)
Booster 3 is announced! Individuals or teams can select a category (new project or existing) & register here.
Week 4
Project submissions are opened for individuals or teams. This is where you can go into detail about what your project is, how to test it, where to view it, etc. This is your chance to WOW the judges! More details will be announced later along with a submission form.
Week 6
Development time ends on September 3rd. Last chance to submit your projects for judging! Projects will be evaluated by our esteemed panel of judges and winners announced soon afterwards.
Competition Rules
Any project fitting into one of the above categories, BANANO related, can participate.
Project registration is encouraged, but not required.
Project submission is required for projects to be judged. A submission form will be announced half-way through the competition, which will consist of a project title, description for what it's about, and for internal purposes also a ban_ payment account and contact information for the project leader. More details will be provided later.
All project submissions will be included as part of the Winners announcement.
Project submissions will be scrutinized to verify that you own the codebase you're submitting. Fraudulent and low effort submissions may be disqualified.
No doxxing will be required. Only anonymous ownership verification is necessary for project leaders. Personal details are not being logged anywhere in the process. If you don't want to use Google Forms, you can hand in your registration as an email or DM instead.
If you are collaborating on an existing project you do not own, unmerged/unpublished changes may result in a lower score.
Some rights reserved. Rules may be adjusted if there's an unexpected loophole. Services are provided with no warranty.
Where can I sign up?
Want to get started? Register here!
Visit the #🚀booster channel on Discord to ask questions, spitball ideas, collaborate with other developers, or get familiar with open source resources that you can use to create your entry.Banano's Discord server:
For other help, contact Ptera in the Banano Discord or at [email protected]
---
What the Fork is Banano?
Banano is a cryptocurrency powered by DAG technology disrupting the meme economy. Banano has feeless and near-instant transactions, free & fair distribution, a highly active community, and active technical development!
Join the Banano Republic!
Official Website | Yellowpaper | Wiki
Join our social channels for updates & giveaways:
Discord | Twitter | Reddit | Youtube | Telegram | Instagram | Facebook | TikTok | Medium | Publish0x | Github | BitcoinTalk
---