December Airdrops: BANANO Airdrop & free cryptomonKeys NFTs to all Reddit users!
Dec 19, 2020 • 4 min read
BANANO is a DAG-based cryptocurrency with easy-to-use apps, distributed entirely for free through airdrops, faucets, and games. All happening in a fun, community-driven, meme-rich, and educational atmosphere.
BANANO has feeless transactions, making it easy to share with everyone in line with our ongoing free distribution! Here's another event from our December Airdrops Series: Find below how to claim your share of 300k BANANO plus free cryptomonKeys NFTs!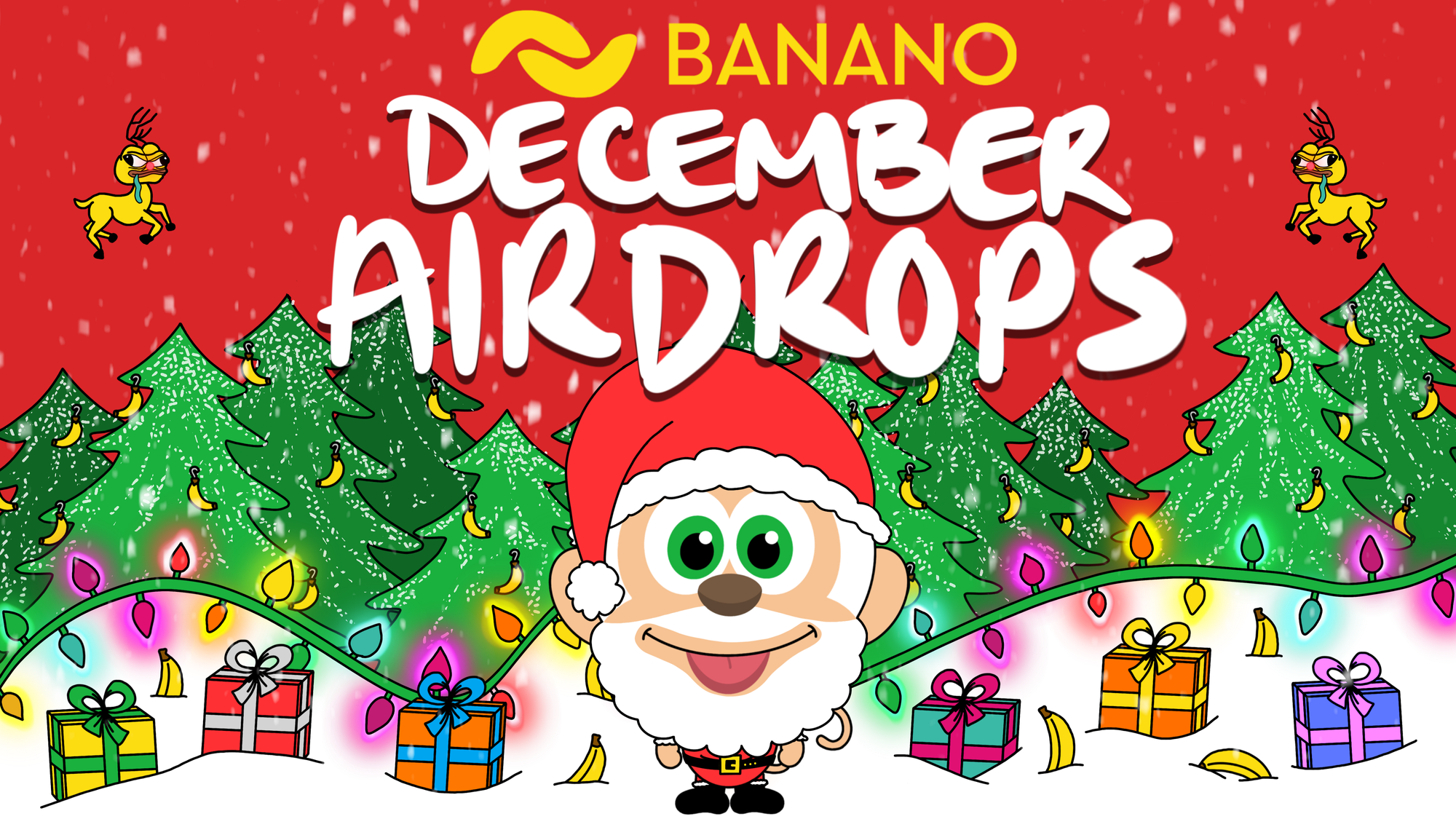 Airdrop to all Reddit Users: 300k BANANO plus free cryptomonKey NFT: How to Participate
BANANO news and updates can be found on basically all popular platforms, and BANANO traditionally has a solid presense also at Reddit. Now, we're doing an BANANO + cryptomonKeys NFT AIRDROP to all Reddit users!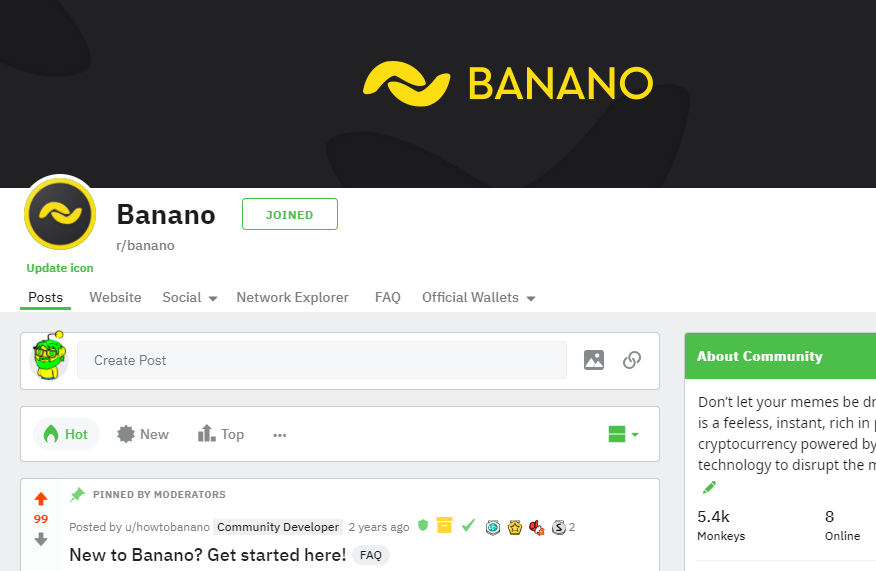 Here's how you claim your share of the 300k BANANO and cryptomonKeys NFT Airdrop at Reddit:
If you don't have an account at Reddit yet, create an account here.
Then simply comment with your BANANO address and your WAX address at this post at r/banano. Your comment has to combine both addresses in one comment, and only once. Double check your addresses!
Make sure to Join/Subscribe to r/banano
Optional: Join/Subscribe to r/bananomarket and r/bananojobs
If you have no BANANO address yet, create one fast and easily:
Kalium (mobile wallet) | Vault (web wallet) | Help getting started
Your address will start with 'ban_'. Make sure to save your seed/private key when creating a wallet, and keep it safe!
If you have no WAX address yet, create one fast and easily at wallet.wax.io simply by logging in with your Google account or another social media acccount. Your address will look similar to this: abc45.wam
Remember to combine both addresses in one comment to be eligible for this airdrop. And make sure to comment only once.
This BananoJob ends on December 31st, 2020. Shortly after, everyone commenting with a valid BANANO and WAX address will receive an equal share of the total pool of 300k BANANO and a free cryptomonKeys NFT trading card!
Make sure to follow our social media for updates, we have several more updates and airdrops coming up this December!
Note: Only submissions of BANANO main-net addresses (starting with ban_…) will be included
Any cheating attempt such as submitting addresses from multiple accounts by one user will lead to disqualification for this and all future events.
This airdrop is part of BANANOJobs (Official BananoJob #13), THE place where everyone can create or complete bounties or microtasks: Earn BANANO for completing small tasks (called BananoJobs), or Pay BANANO to others to get things done. Everyone can use BananoJobs to complete or create bounties.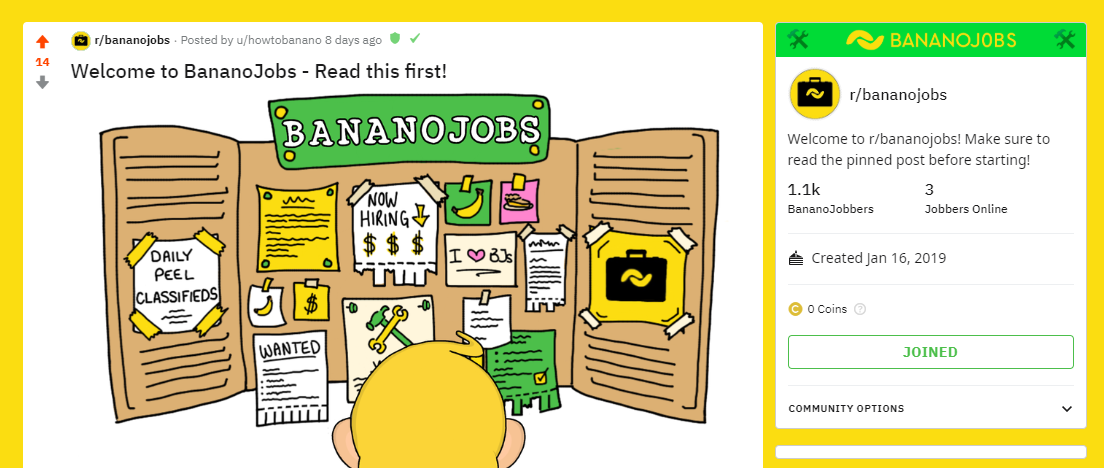 Want to Earn even more BANANO?
On top of our other faucets, we still have some other airdrops and giveaways going just now (will be updated once more December Airdrops are out):
All BANANO Reddit Ecosystem Links
BananoJobs | BananoMarket
r/banano main subreddit
What are cryptomonKeys?
cryptomonKeys is a freely distributed, community-driven, meme-rich digital trading card series based on NFT technology, here to disrupt the meme economy.
This upcoming BANANO community project has NFT giveaways and events running regularly on all platforms, especially on Discord! Learn more here:
Website | Discord | Twitter | Instagram | Telegram
Trade cryptomonKeys at AtomicHub: live trading offers | sale history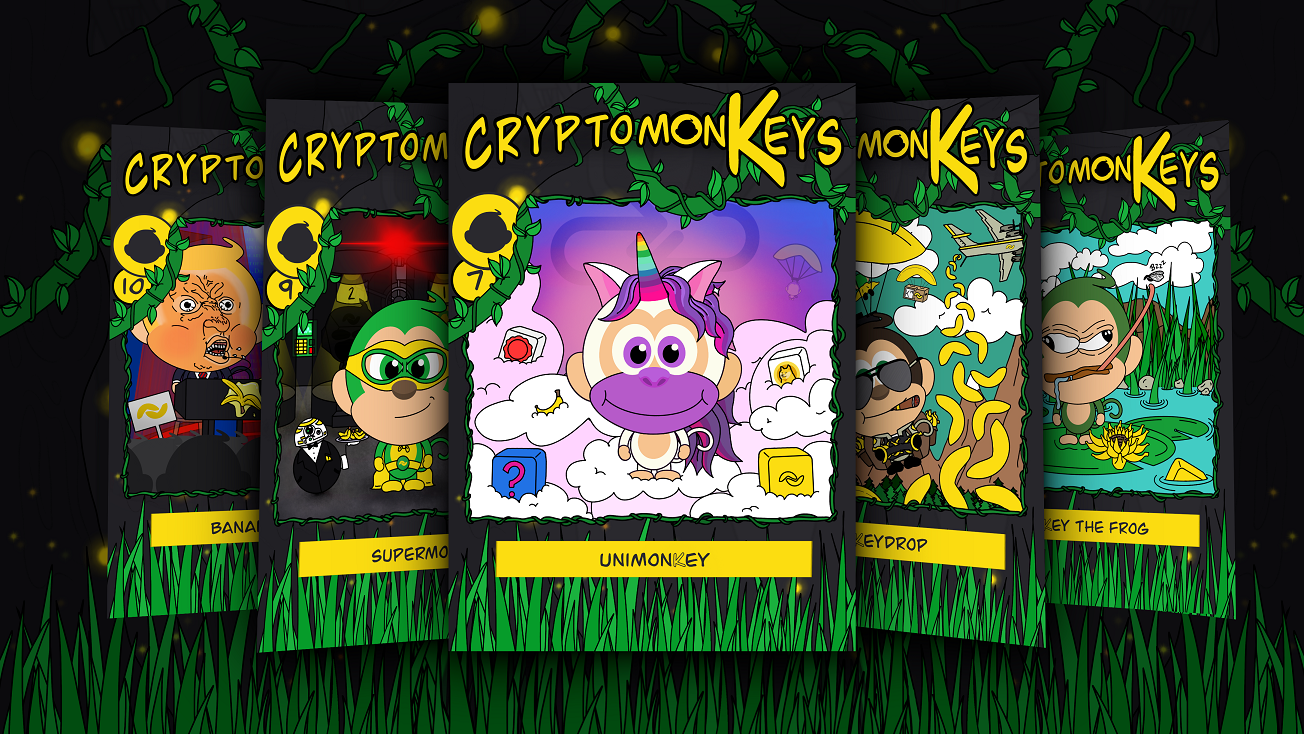 What the Fork is BANANO?
For those of you who don't know BANANO yet, it's obviously perfect to just read our animated, meme-rich and interactive Yellowpaper! BANANO is a cryptocurrency (forked from NANO in April 2018) powered by DAG technology — here to distrupt the meme economy. Yes, BANANO has memes! And also feeless and near-instant transactions, a highly active community, and active technical development! The BANANO community doesn't take themselves too seriously, but we're here for the long run and we enjoy what we do. On top of this, BANANO is super easy to use and puts an emphasis on free and fair distribution, gamification and crypto education.
See current BANANO price and market data at Coingecko or Coinmarketcap. All current trading pairs and exchanges here.
Join the Banano Republic!
BANANO ($BAN) is a fee-less, instant, rich in potassium cryptocurrency powered by DAG technology disrupting the meme economy.
Official Website: banano.cc
Yellowpaper: banano.cc/yellowpaper
Help getting started: banano.how
Community News: The Daily Peel
Join our social channels for updates & giveaways:
Discord | Twitter | Telegram | Reddit | Youtube
Publish0x | Uptrennd | LBRY | Medium | Hive
Github | BitcoinTalk | Instagram | Facebook | TikTok
Overviews:
BANANO News | BANANO links | BANANO events
---