The BANANO Blog at Publish0x now has 1000 Followers! Let's do a Publish0x-Exclusive Giveaway!
Feb 14, 2020 • 3 min read
BANANO news & updates are coming out on a regular base on both Medium and Publish0x. Today, our blog at Publish0x hit 1000 followers! Time to celebrate this with an exclusive Publish0x giveaway! Read below how to participate!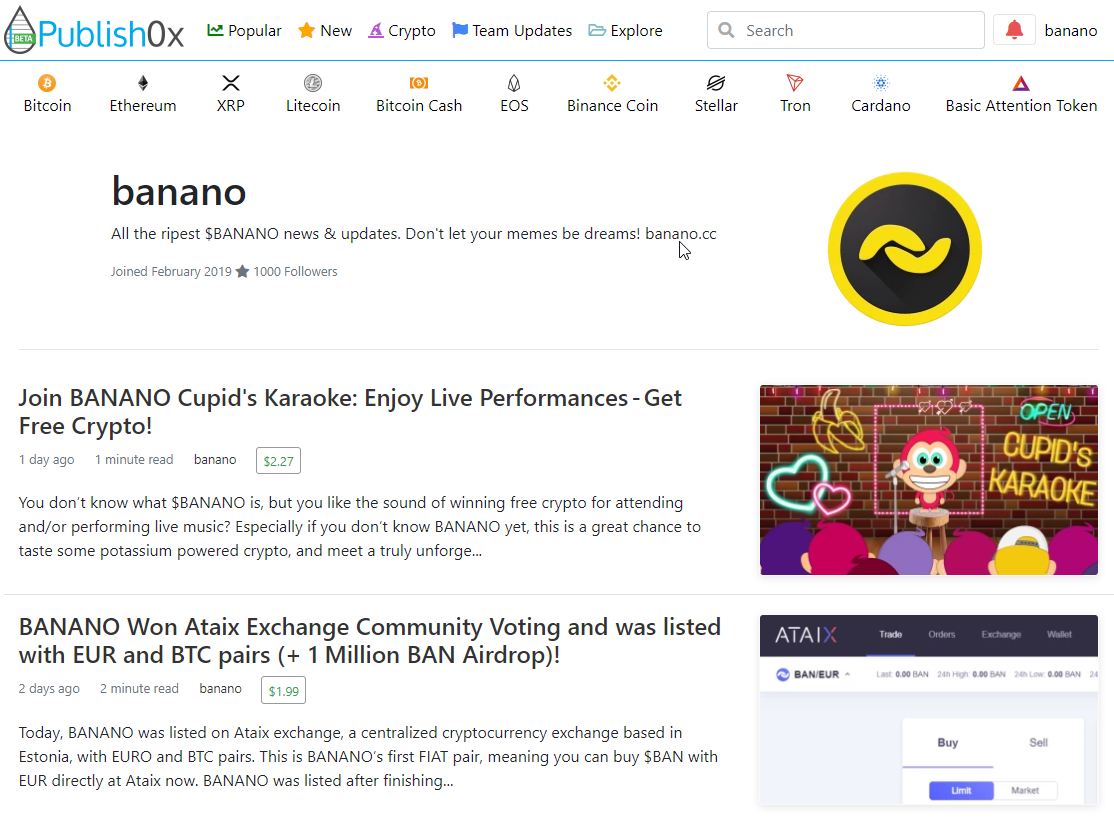 50,000 BANANO Giveaway at Publish0x: How to Participate
BANANO is publishing all news and updates both at Medium and Publish0x. While Medium is a more classical way to publish project updates and a broader platform, Publish0x is a crypto-agnostic platform rewarding both writers and readers with free cryptocurrency. That's surely the reason why our posts at Publish0x get much more attention than the ones at Medium. We usually get around 2,000+ reads per announcement and uptrending, which is pretty great! Thanks to all our readers ❤
Now we hit 1,000 followers at Publish0x — let's celebrate with a BANANO GIVEAWAY!
The only thing you need to do is post your BANANO address as comment below this Publish0x article. You have time until February 21. We will then pay out a total of 50,000 BANANO equally to all participants! Make sure to also follow us to stay tuned for future updates on BANANO faucet runs, giveaways and new developments!
If you don't know BANANO yet and don't have a ban_ address to participate, learn how to create one very easily and fast within 2 minutes at banano.how
Direct links to wallets: Kalium (mobile wallet) | Vault (web wallet)
Make sure to save your seed/private key when creating a wallet, and keep it safe!
Disclaimer: All crypto earnings of the BANANO account at Publish0x are subject to BANANO's Buy-back and Burn Scheme, meaning we will use all funds to buy back Banano at market price and burn it. This will happen whenever earnings are enough to make this buy back relevant.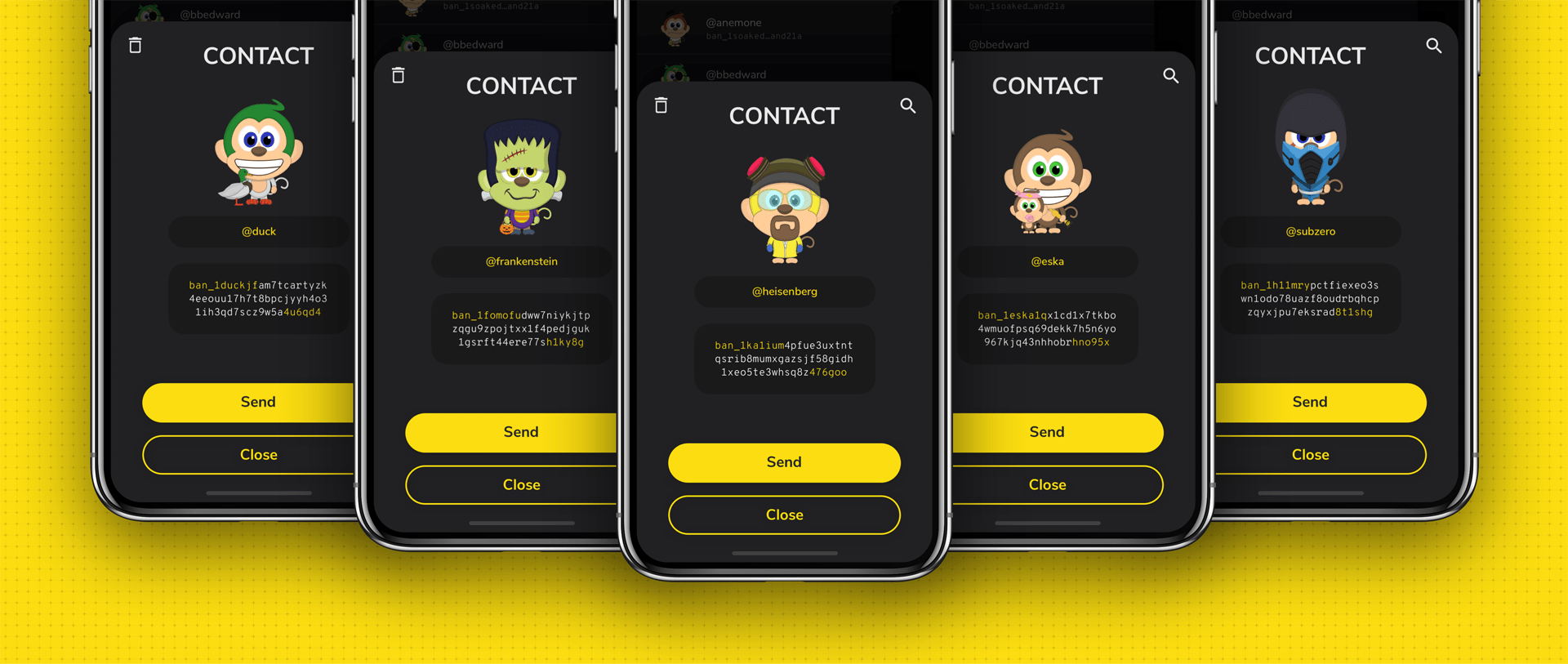 What the Fork is BANANO?
For those of you who don't know BANANO yet, it's obviously perfect to just read our brand-new animated, meme-rich and interactive Yellowpaper!
BANANO is a cryptocurrency (forked from NANO in April 2018) powered by DAG technology — here to distrupt the meme economy. Yes, BANANO has memes! And also feeless and near-instant transactions, a highly active community, and active technical development! The BANANO community doesn't take themselves too seriously, but we're here for the long run and we enjoy what we do. A concise explanation can also be found here at Bitcointalk, or on our official website.
If you don't have a BANANO wallet address yet, you'll find help getting started at banano.how — it takes one minute to create one!
See current BANANO price and market data at Coingecko. All current trading pairs and exchanges here.
On top of this, BANANO is super easy to use and puts an emphasis on free and fair distribution and crypto education. Just try our slick mobile wallet called Kalium and get your first free $BANANO from one of our faucets within minutes!
Join the Banano Republic!
BANANO ($BAN) is a fee-less, instant, rich in potassium cryptocurrency powered by DAG technology disrupting the meme economy.
Official Website: banano.cc
Yellowpaper: https://banano.cc/yellowpaper/
Help getting started: banano.how
Join our social channels for updates & giveaways:
Discord | Reddit |Telegram
Medium | Steemit | Publish0x
Twitter | Instagram | Facebook
Youtube | Github | BitcoinTalk
Overviews:
BANANO News | BANANO links | BANANO
---