Wrapped BANANO (wBAN) Updates — May 2022
May 24, 2022 • 3 min read
📰 What's New for wBAN
As of today, there are almost 5,000 wBAN holders and 51 million BAN of TVL across Polygon, Fantom, and Binance Smart Chain.
Monkeys have consistently asked for easier ways to get started with wBAN. We listened to your feedback and put in the first building block to improve the user experience of wBAN. Once this is fully in place and widely supported, expect easier onboarding of new monKeys and less fees for everyone! Intrigued? Read on…
🔨 New smart-contract feature: approve vs permit
The wBAN contracts have been upgraded to include ERC20Permit (EIP-2612). Before, monKeys needed to authorize smart-contracts to use their wBAN by submitting an approve transaction which cost gas. Now, permit enables to sign (free) an allowance amount and have this signature sent by someone else as a permit transaction (where the fee is paid by the sender instead of the signer).
In the future, many new feeless options will become available for DEXs supporting permit. For instance, monkeys would be able to exchange BAN for the gas token (BNB, FTM, Matic) with no gas fees!
At this point, few DEXs use the permit feature and support is limited to a small set of tokens.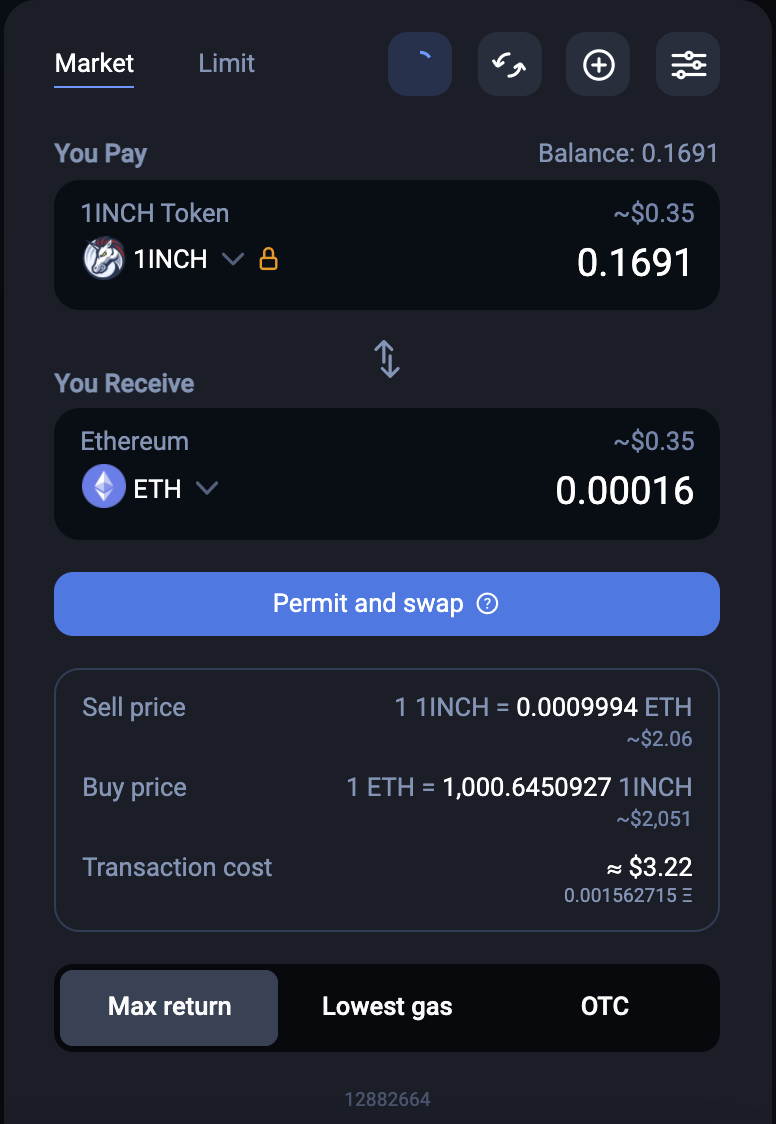 This brings wBAN one inch closer to gasless swaps.
**Stay tuned for seeing this come into place soon™️
🚜 New Rounds of Rewards
[Polygon] SushiSwap wBAN-wETH
Liquidity provider rewards are renewed and 300k BAN will be distributed from May 21 to June 18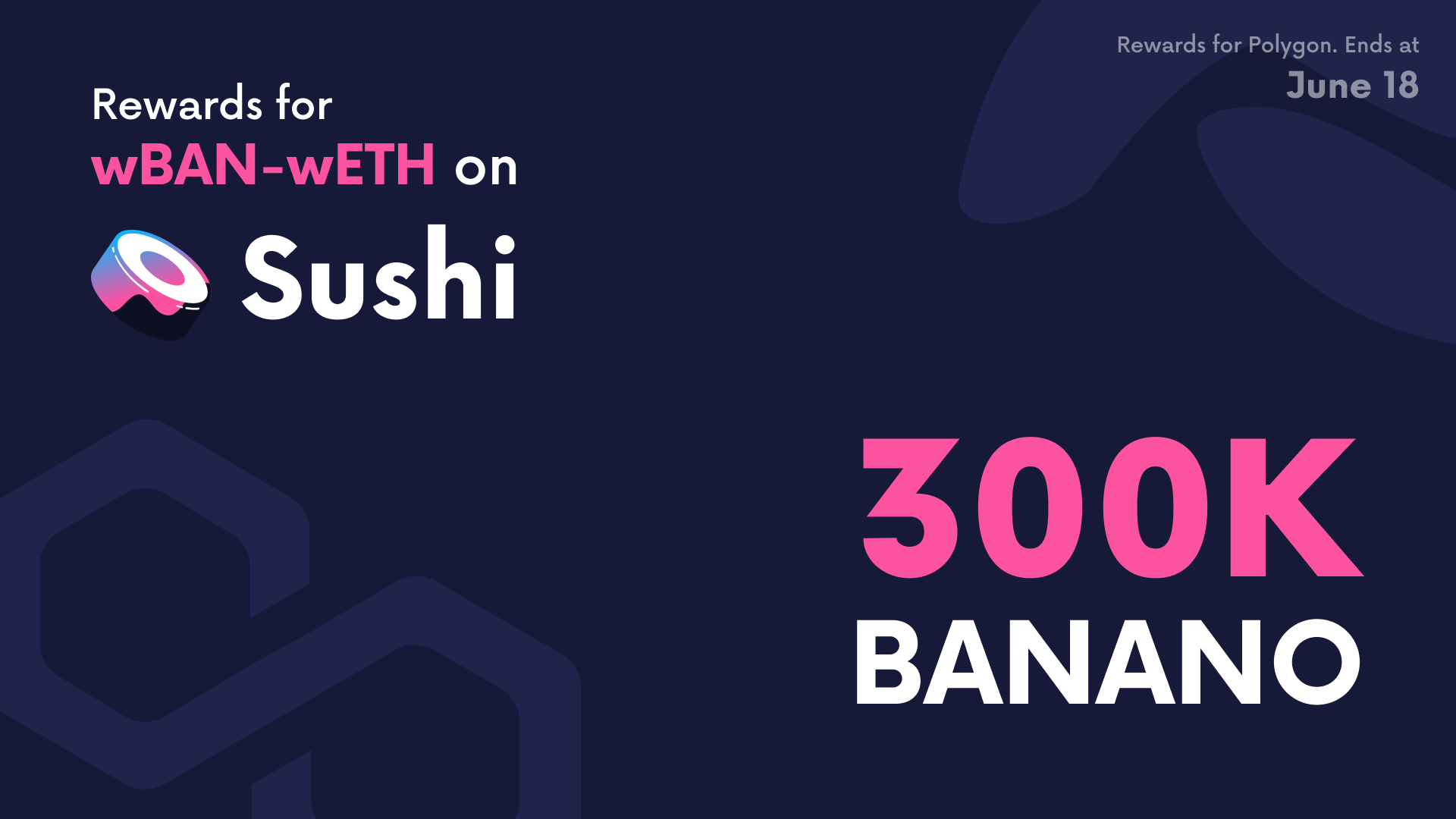 [Fantom] SpookySwap wBAN-USDC & wBAN-FTM
As many of you know, the wBAN-FTM farm will be deprecated. In the future, we will only keep incentivizing the wBAN-USDC farm. For now, rewards on both farms will be:
wBAN-USDC: from May 28 to June 25: 300k BAN.
wBAN-FTM: from May 28 to June 25: 90k BAN.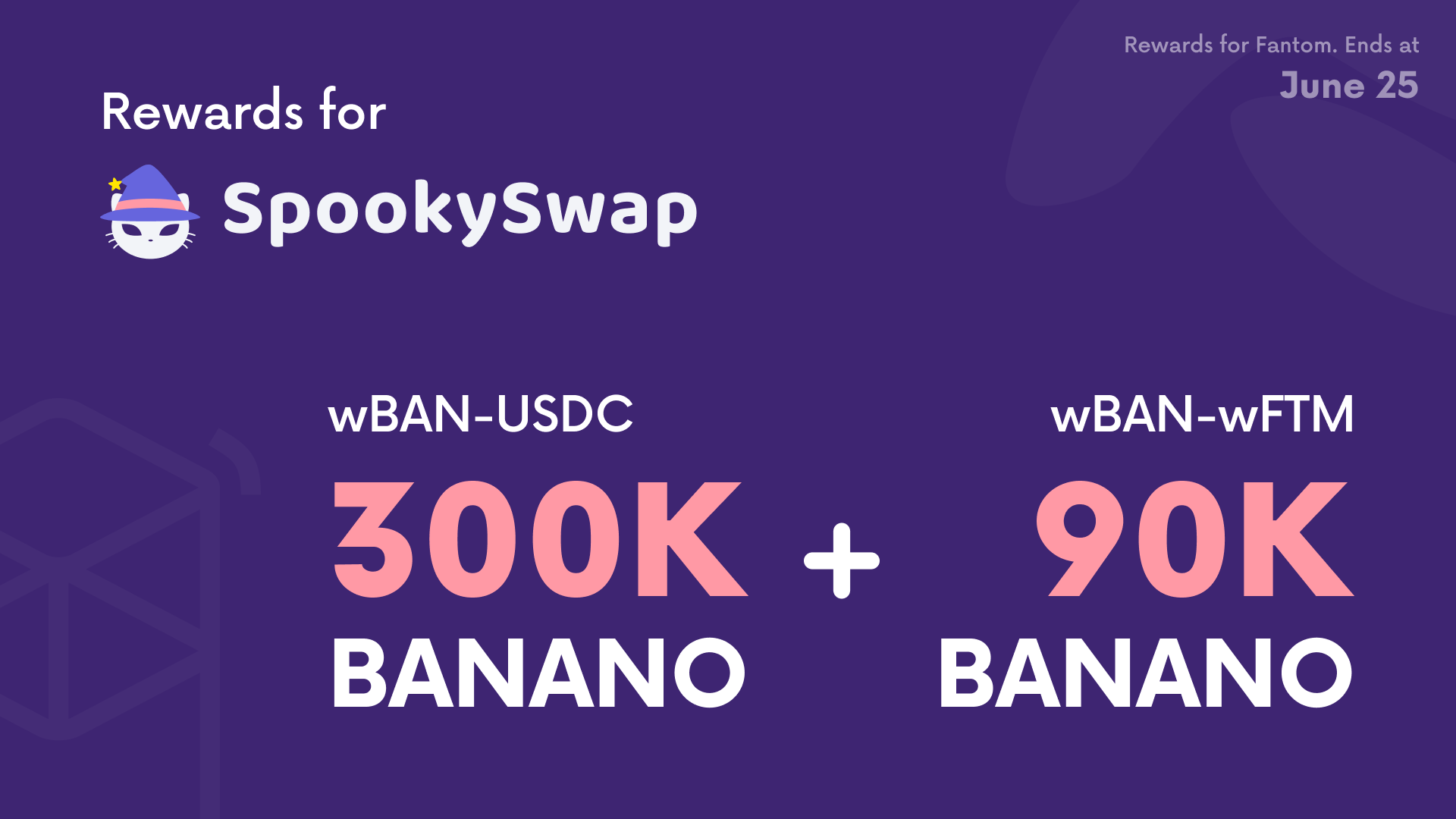 [Binance Smart Chain] PancakeSwap wBAN-BUSD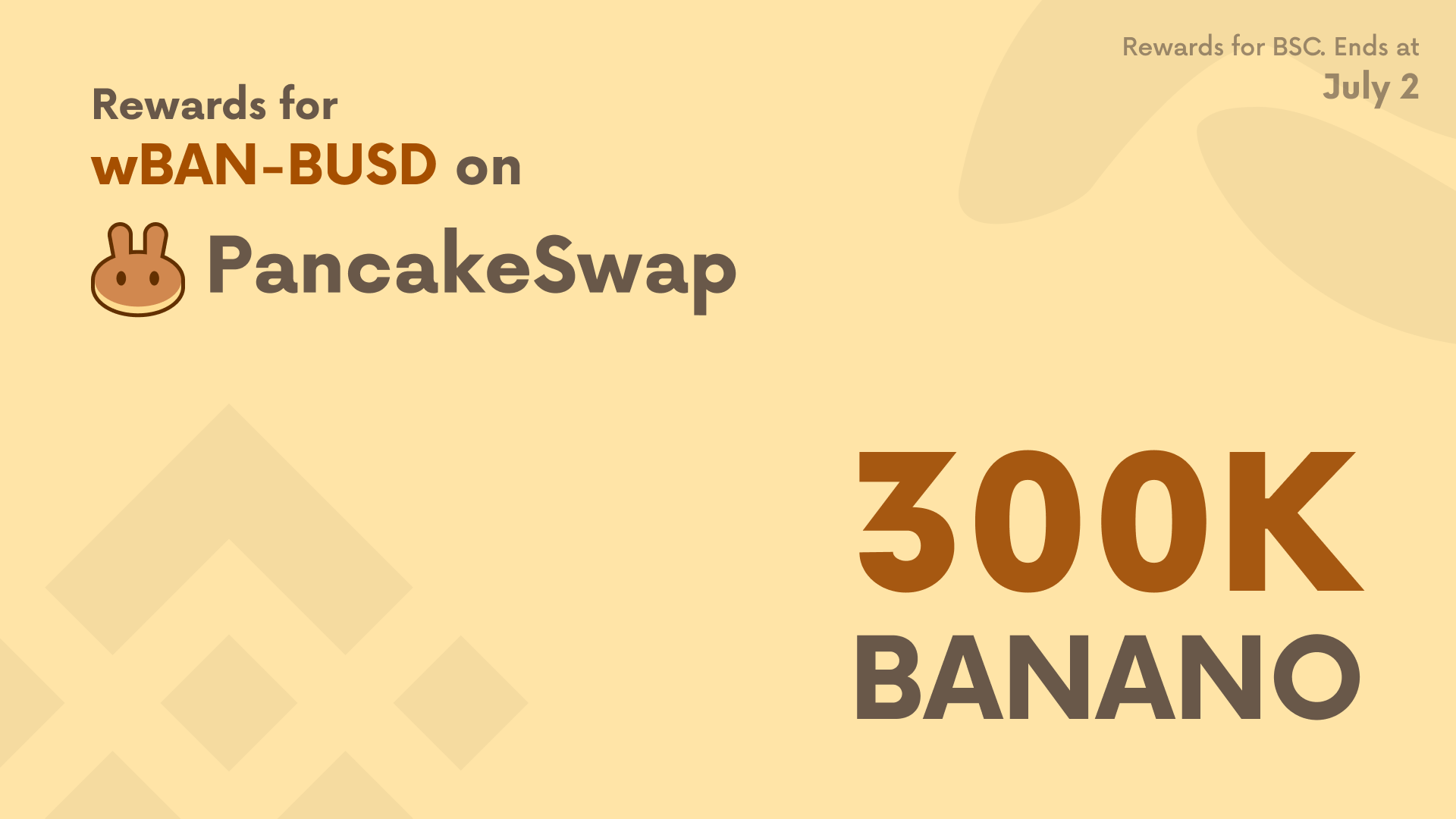 Liquidity provider rewards are renewed and another 300k BAN will be distributed from June 4 to July 2.
🙋How can I get started with wBAN?
I'm glad you asked, here's a list of things you could do:
Credits
This article has been written by iazid, with editorial help of Wrap That Potassium and Kron (Kron#0582 on Discord) and illustrations from Yekta.
What is wBAN?
wBAN is short for Wrapped Banano. The main idea is that you wrap your Banano as wBAN tokens, and unwrap wBAN tokens back to Banano crypto. This allows you to use a representation of Banano on other networks! wBAN is currently available on the Binance Smart Chain, Polygon and Fantom. See wBAN FAQ for more details.
wBAN was created to connect Banano to the wider smart-contracts / DeFi ecosystem. We love seeing monkeys learning and participating in DeFi, and we welcome new users coming on board Banano!
---
What the Fork is Banano?
For those of you who don't know Banano yet, it's obviously perfect to just read our animated, meme-rich and interactive Yellowpaper! Banano is a cryptocurrency (forked from NANO in April 2018) powered by DAG technology — here to disrupt the meme economy. Yes, Banano has memes! And also feeless and near-instant transactions, free & fair distribution and a highly active community, and active technical development!
Join the Banano Republic!
Official Website: banano.cc
Help getting started: banano.how
Community News: Daily Peel
Yellowpaper | Wiki
Join our social channels for updates & giveaways:
Discord | Twitter | Reddit | Youtube | Telegram | BBS
Medium | Publish0x | Github | BitcoinTalk | Instagram | Facebook | TikTok
Overviews:
BANANO News | BANANO links
---