Wrapped Banano (wBAN) Update: Gasless Wraps/Swaps & Translations
Jul 10, 2022 • 3 min read
📰 What's New for wBAN
Gasless onboarding is live on the Polygon network.
wBAN dAPP translations are live.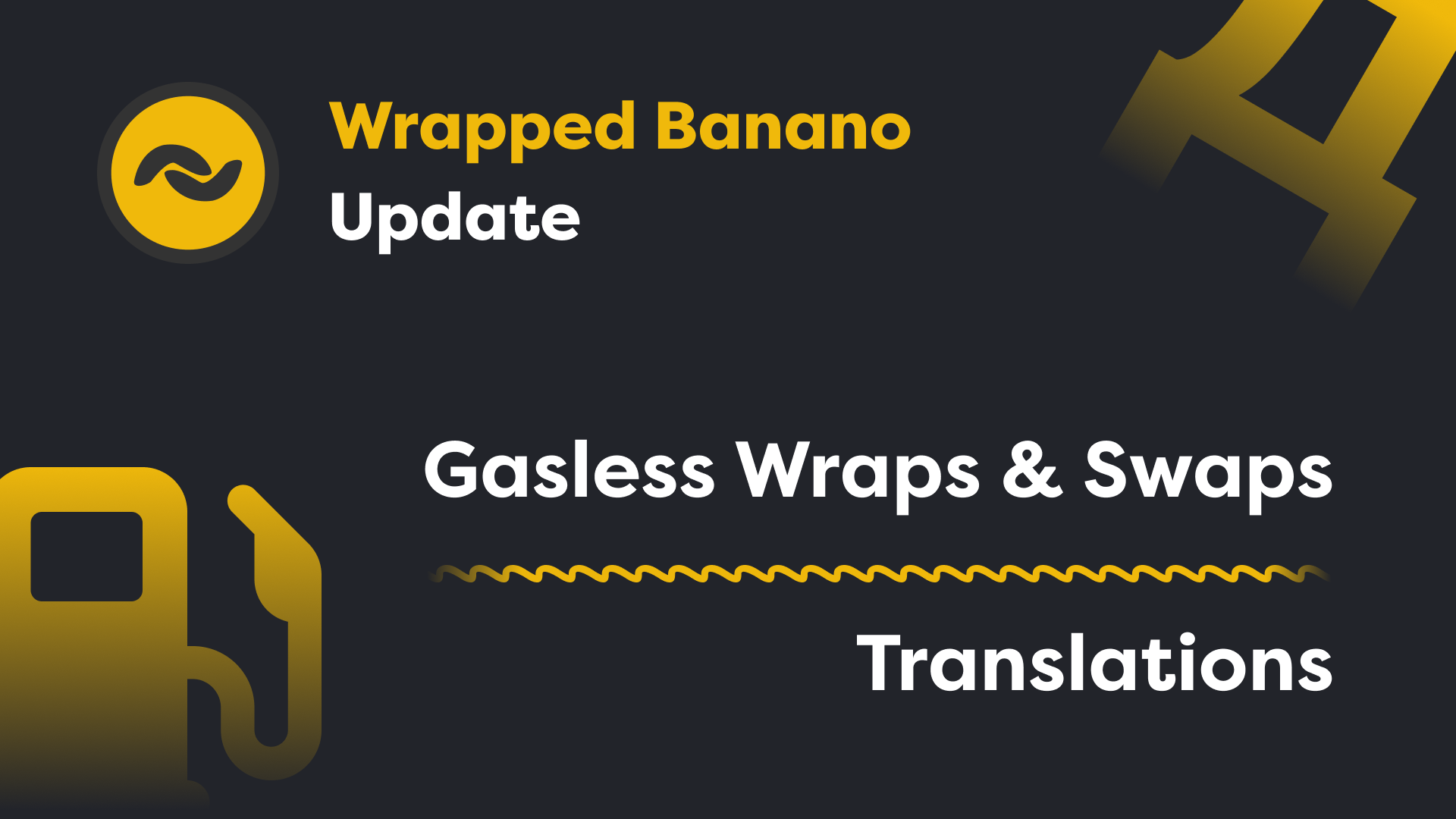 ⛽ Lacking gas to begin your wBAN journey?
Monkeys have been struggling to get their hands on a bit of BNB/MATIC/FTM in order to begin wrapping their BAN. The hassle is now almost over!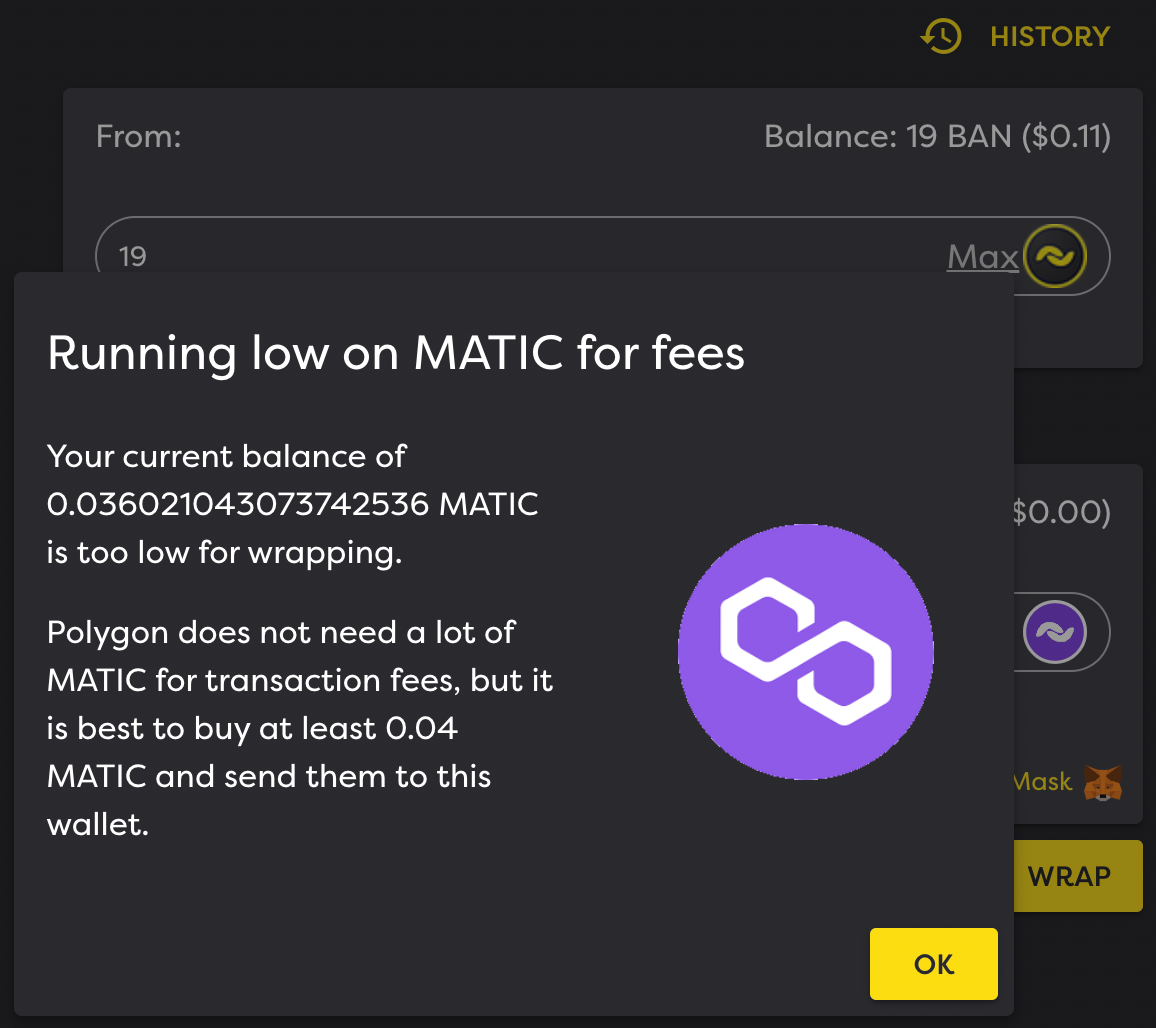 Gasless Wraps:
As of today, no MATIC is needed to start your wBAN journey!
When wrapping for the very first time, you will be offered a gasless wrap.
To be eligible, the account must have never wrapped before (as seen in the history page).
This feature is only available on the Polygon network and will be extended to other networks in the future.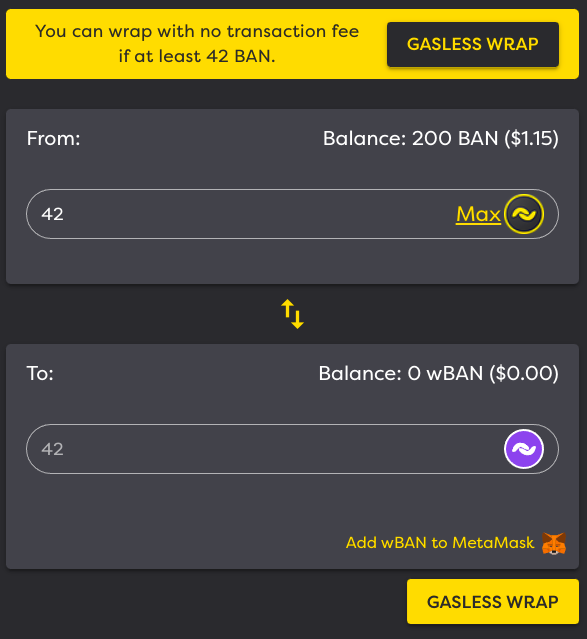 How do gasless wraps work? After signing a wrap message, you will no longer need to sign a transaction to claim the wBAN. Instead, the transaction is sent via another wallet that pays the transaction fee. The gas costs are sponsored by BANANO.
Gasless Swaps:
What's the point of gasless wraps when MATIC is needed for any transactions, you might ask? Well, we've got you covered!
On top of a one-time gasless wrap, you will also be a offered a one-time gasless swap under some conditions:
only swap from wBAN to MATIC,
for at minimum 42 wBAN,
offered only one-time.
Why 42 BAN? Simply to get enough MATIC to cover a few dozen transactions.
We feel the amount is low enough to allow an affordable onboarding for most monkeys.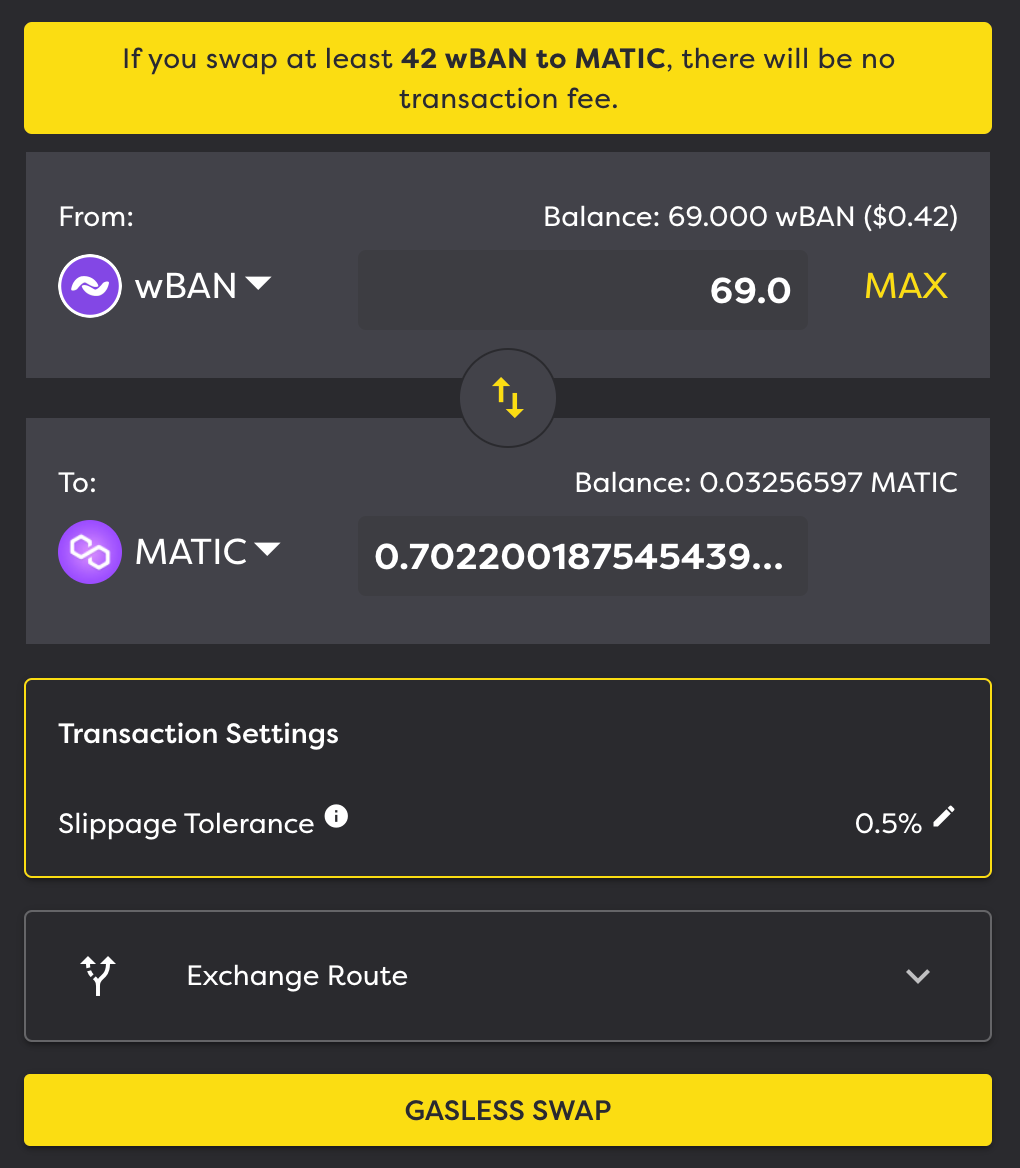 How do gasless swaps work?  You will only need to sign an approval message (and not a transaction which would require to spend some MATIC) allowing our smart-contract to relay to your swap request.
Have a look at our previous article where we discussed approve vs permit.
These gasless features will be slowly rolled out to Fantom then lastly to the BNB chain. We will monitor the Polygon usage for a while and if monkeys were to abuse this funding, we may halt it.
🌐 wBAN dApp/frontend translated!
The wBAN dApp now automatically detects your browser locale to automatically serve wBAN content in your language if available.
If you'd like to keep the English version or choose another language, you can do so via the Settings menu (⚙️). The dApp will remember the language you picked.
Thanks to the many monkeys who worked hard on the translations:
Dutch: ATH & Ricardo0139
French: Wrap That Potassium
German: Darth Nitro
Indonesian: Udin
Portuguese, Brazilian: Eroshi & Darth Kermit
Russian: Ispan
Spanish: WhiteFlag
Turkish: turKer
Ukrainian: Ispan
Vietnamese: Very cute cat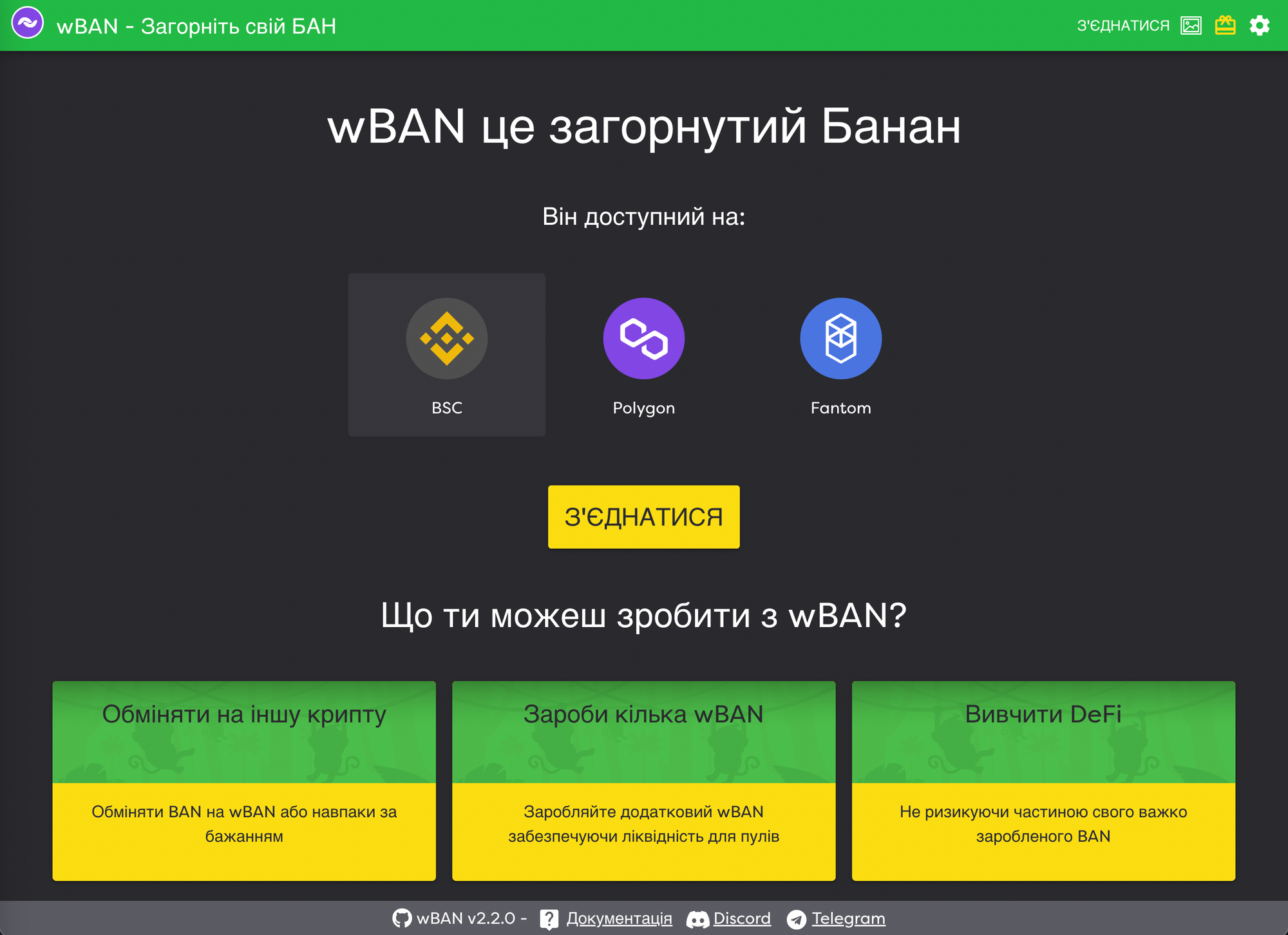 Let us know if you find some typos with the translations.
---
Credits
This article has been written by Wrap That Potassium with the help of Kron (Kron#0582 on Discord), iazid and Yekta.
What is wBAN?
wBAN is short for Wrapped Banano. The main idea is that you wrap your Banano as wBAN tokens, and unwrap wBAN tokens back to Banano crypto. This allows you to use a representation of Banano on other networks! wBAN is currently available on the Binance Smart Chain, Polygon and Fantom. See wBAN FAQ for more details.
wBAN was created to connect Banano to the wider smart-contracts / DeFi ecosystem. We love seeing monkeys learning and participating in DeFi!
---
What the Fork is Banano?
Banano is a cryptocurrency powered by DAG technology disrupting the meme economy. Banano has feeless and near-instant transactions, free & fair distribution, a highly active community, and active technical development!
Join the Banano Republic!
Official Website | Yellowpaper | Wiki
Join our social channels for updates & giveaways:
Discord | Twitter | Reddit | Youtube | Telegram | Instagram | Facebook | TikTok | Medium | Publish0x | Github | BitcoinTalk
---